Ladies' motorbike trousers
Motorbike trousers play an important role in protecting you in the event of a fall. Of course, Louis also offers a large selection of ladies' motorbike trousers. Not only are they made in ladies' sizes and cuts, but are often available in matching colours and patterns.
When it comes to motorbike trousers, you have a choice of ladies' textile or leather trousers, or ladies' leather combination trousers. See for yourself our large selection with its great variety of brands. We carry many brands of ladies' motorbike trousers, such as Vanucci, Probiker, Held and AJS.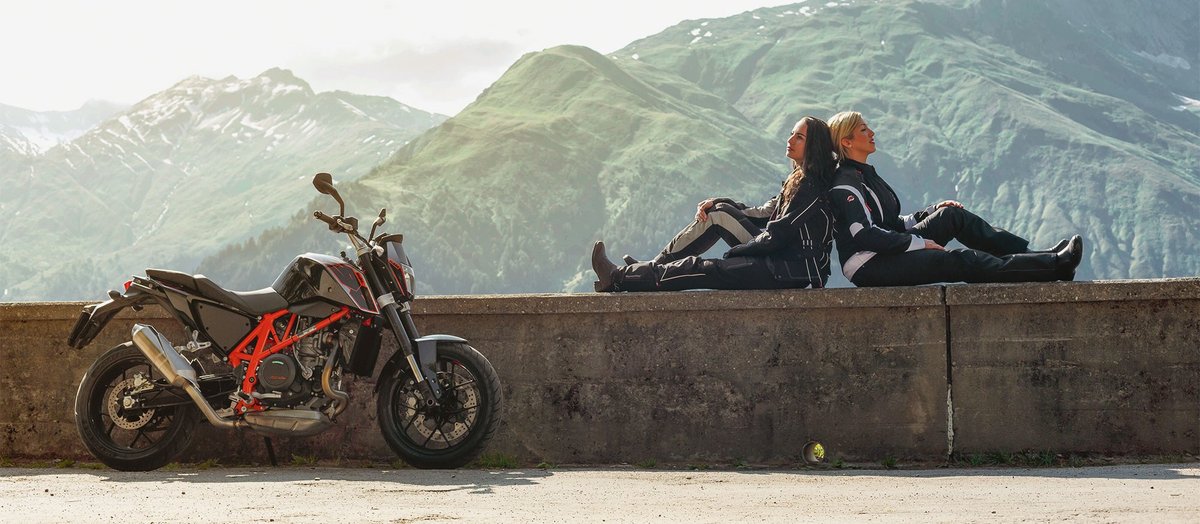 Discover ladies' motorbike textile trousers
As well as the climatic advantages (behaviour in direct sunlight, air permeability) that ladies' textile trousers may offer compared to leather trousers, there are also numerous practical benefits: it is quicker and easier to dry textile motorbike trousers, it is also quicker and easier to remove dirt and stains using special detergents.

Discover ladies' motorbike leather trousers
Leather is a unique, natural material, which increasingly adapts to the wearer's body over time – it "grows" with you. Ladies' leather trousers also ideally require tough-wearing leather in thicknesses of 1 mm or more. Leather is perennially popular, thanks to its excellent resistance to wear and tear, as well as its "grippiness" and unique tactile feel.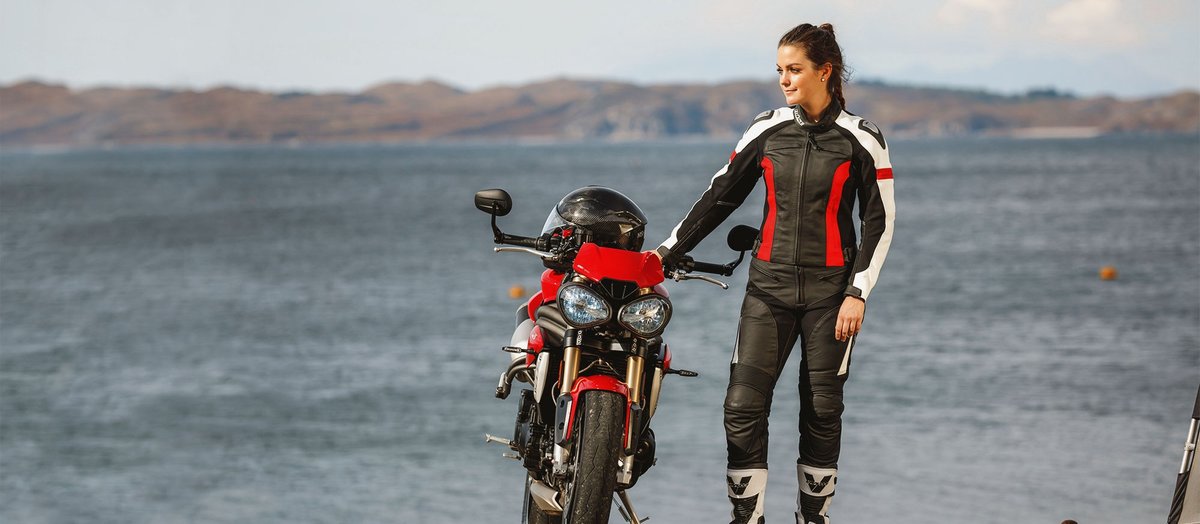 Discover ladies motorbike combination trousers
Our ladies' combis are generally trousers that are a perfect match for some of our ladies' jackets and tend to be understated in design and colour. Fitted with short all-round connection zippers – these trousers are great for combining with a jacket. On the other hand, ladies' combi trousers may also refer to trousers that are part of our top and trouser set range where both garments are designed to match perfectly in style and colour.
Customers who searched for ladies motorbike trousers were often also interested in the following topics: