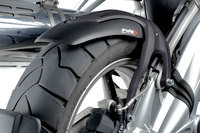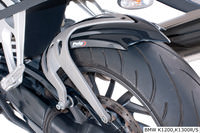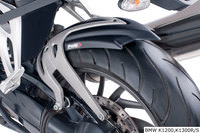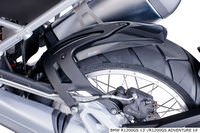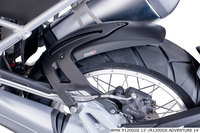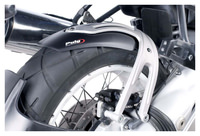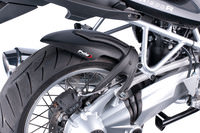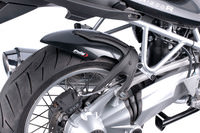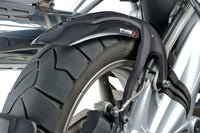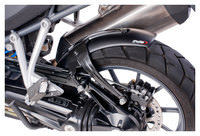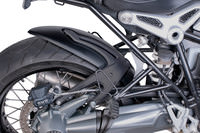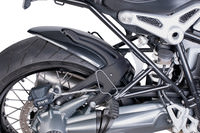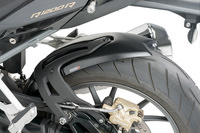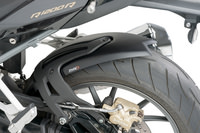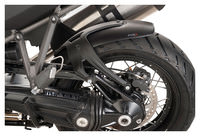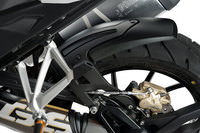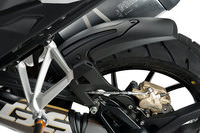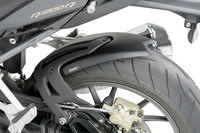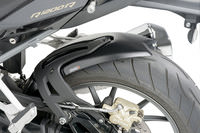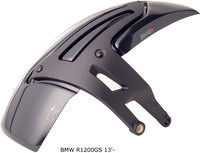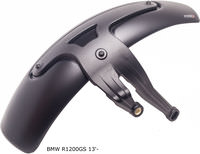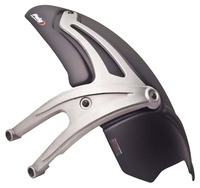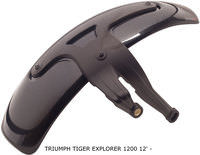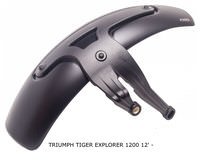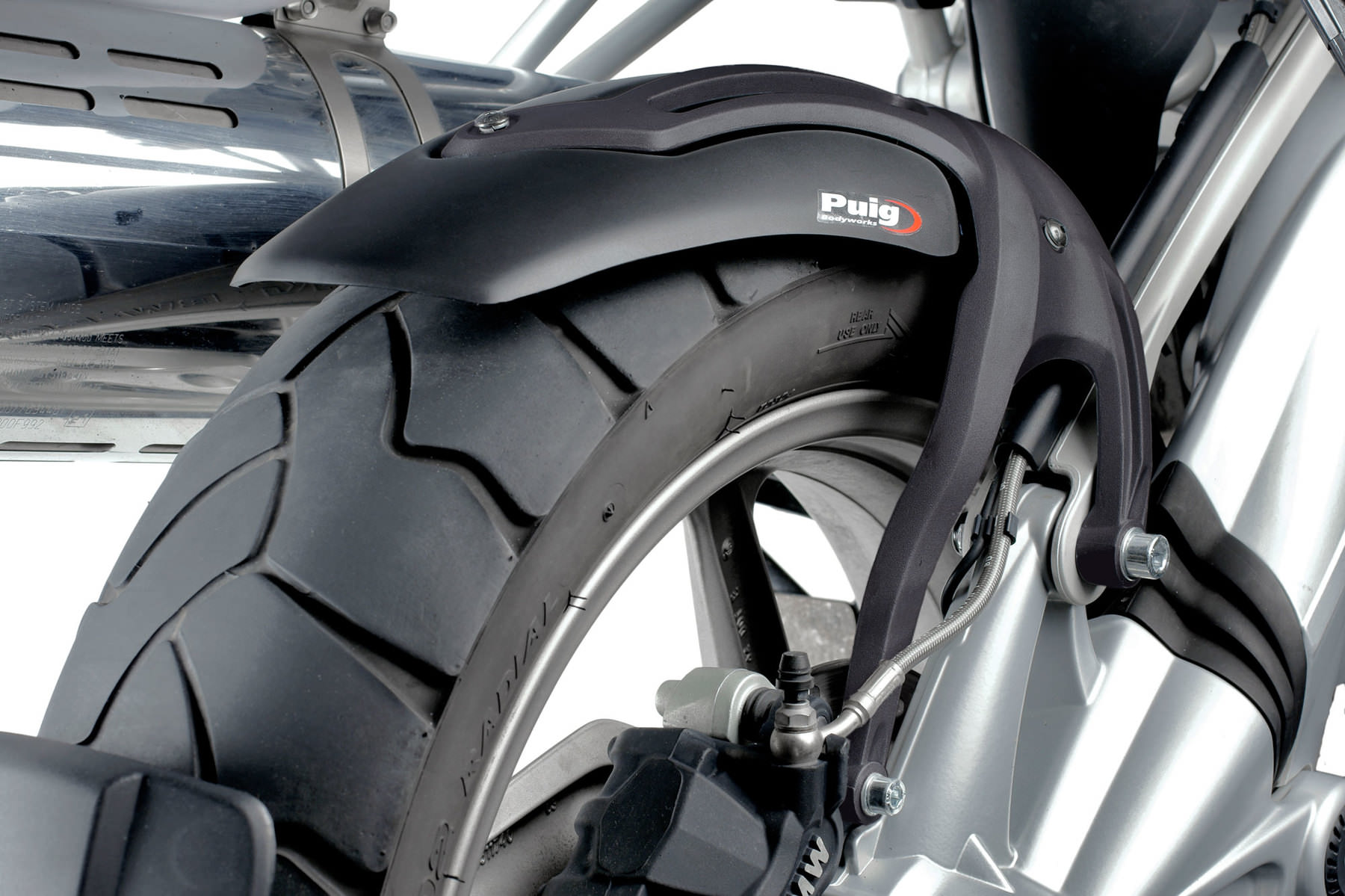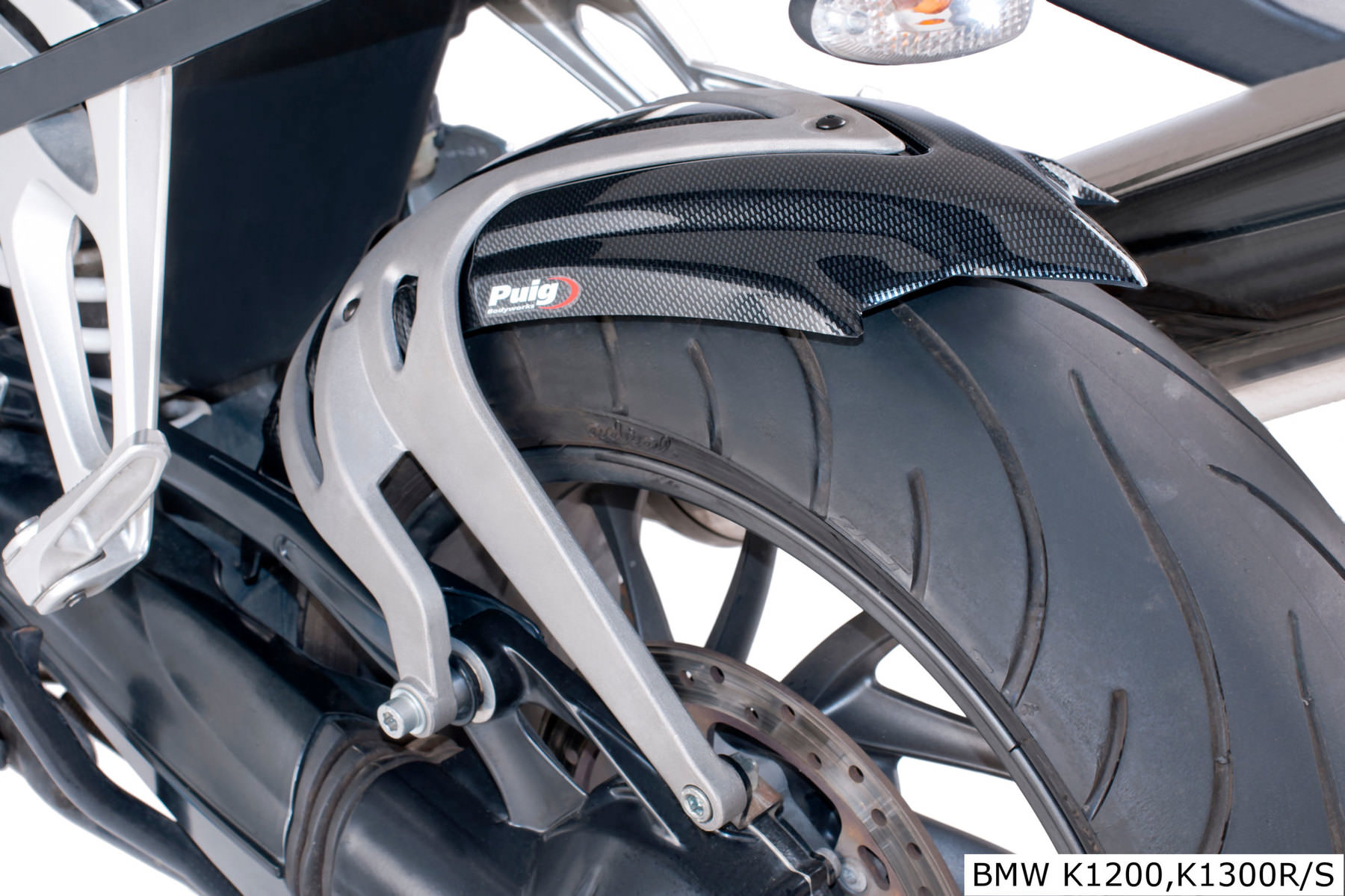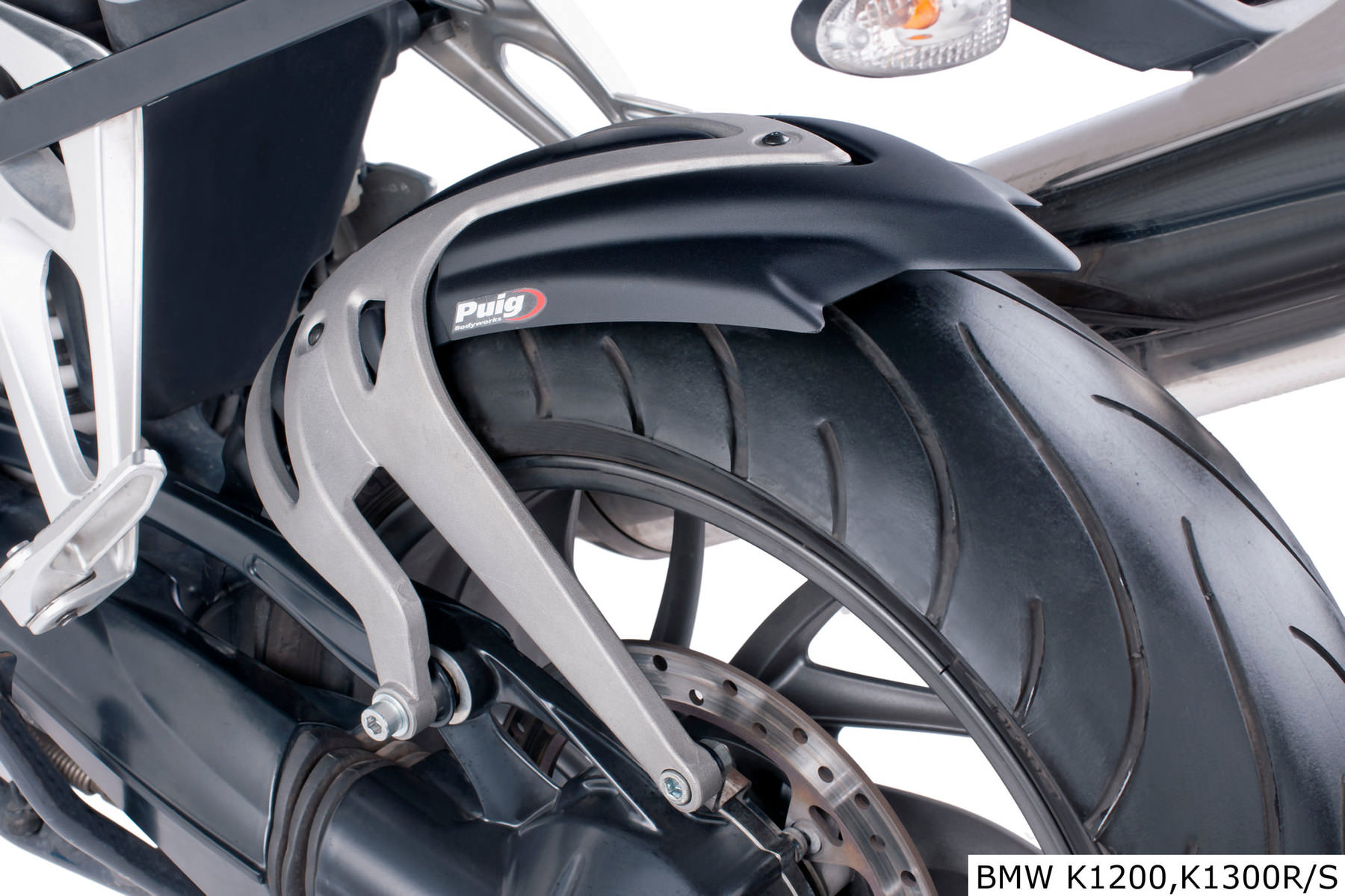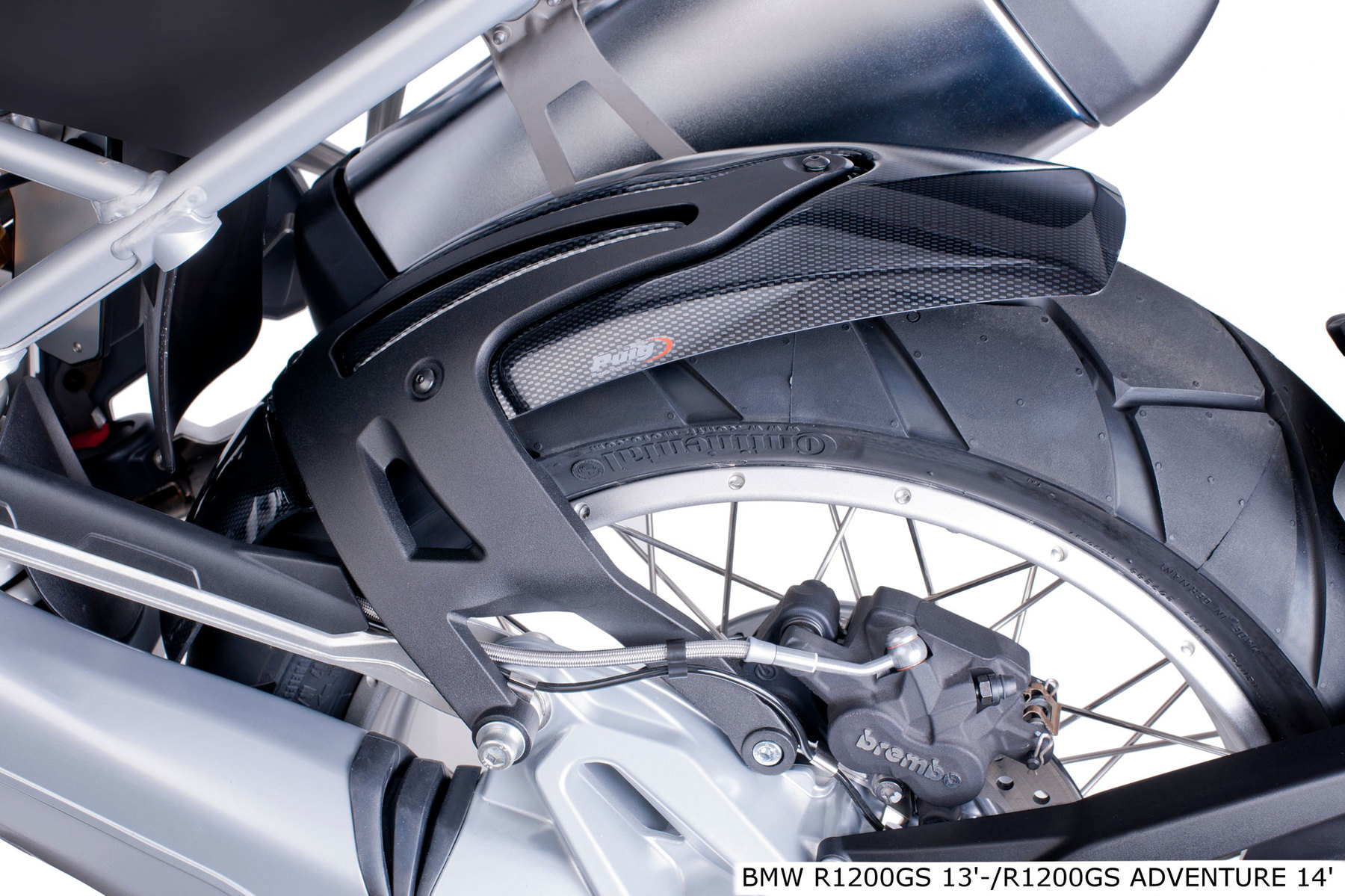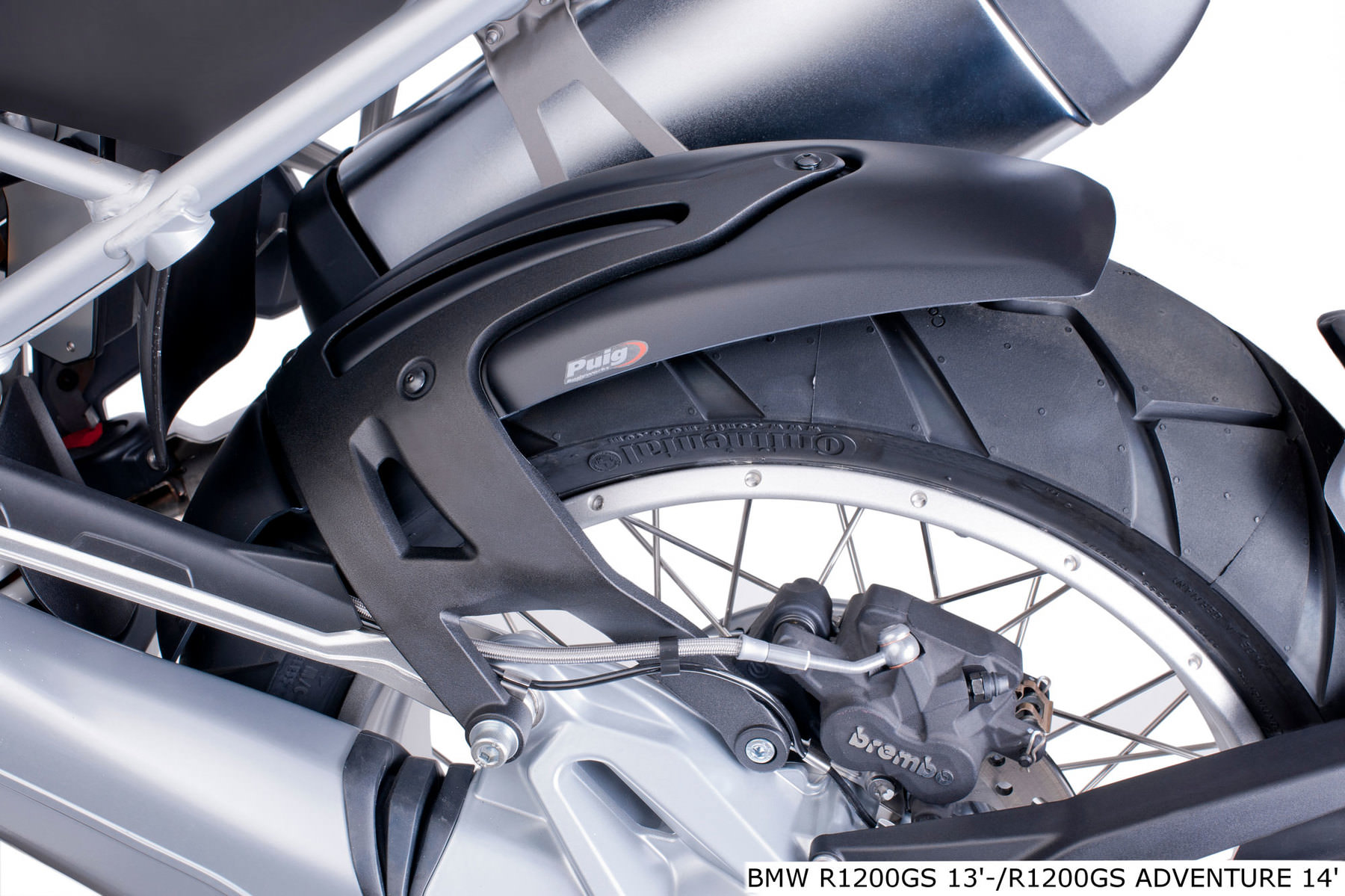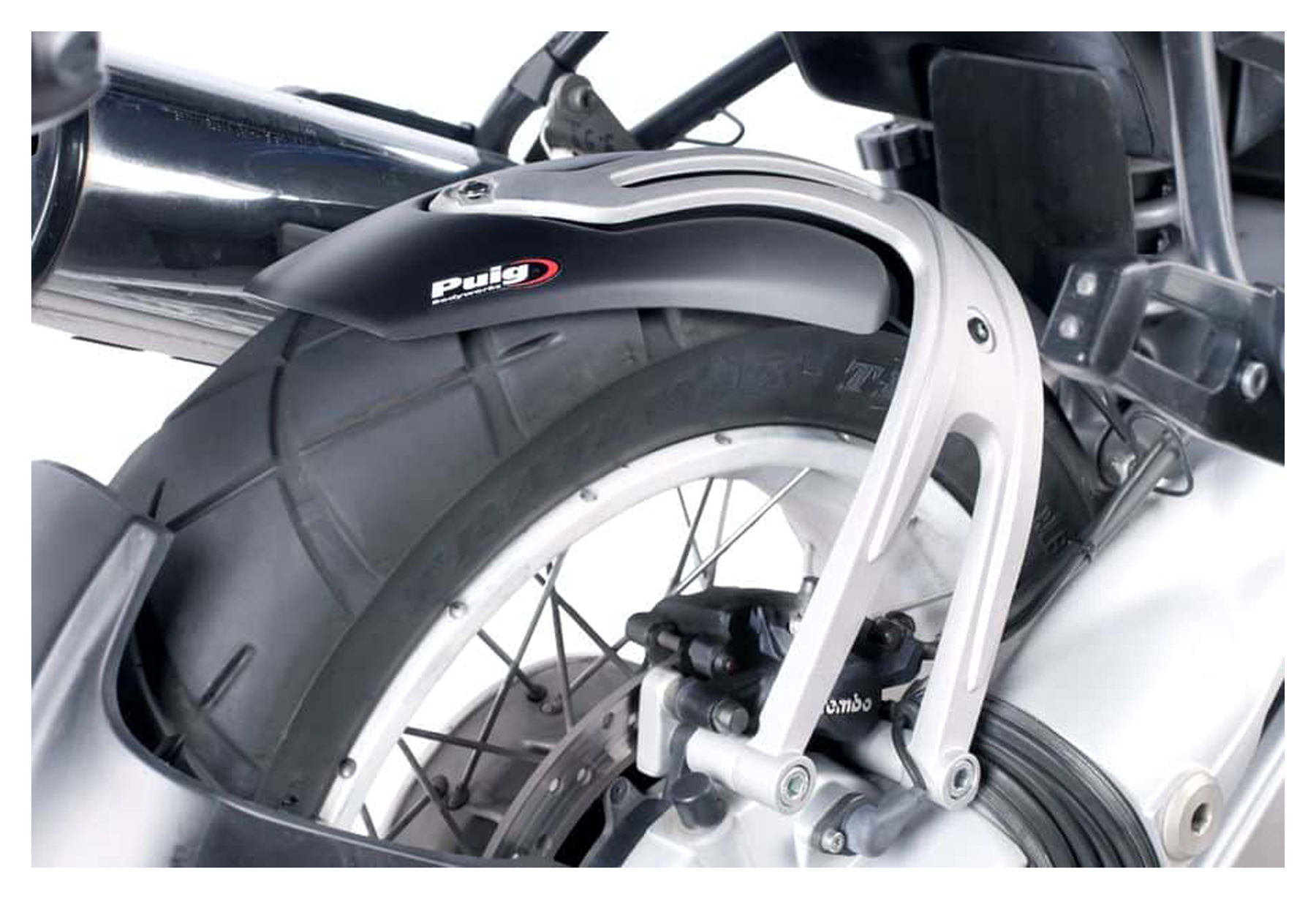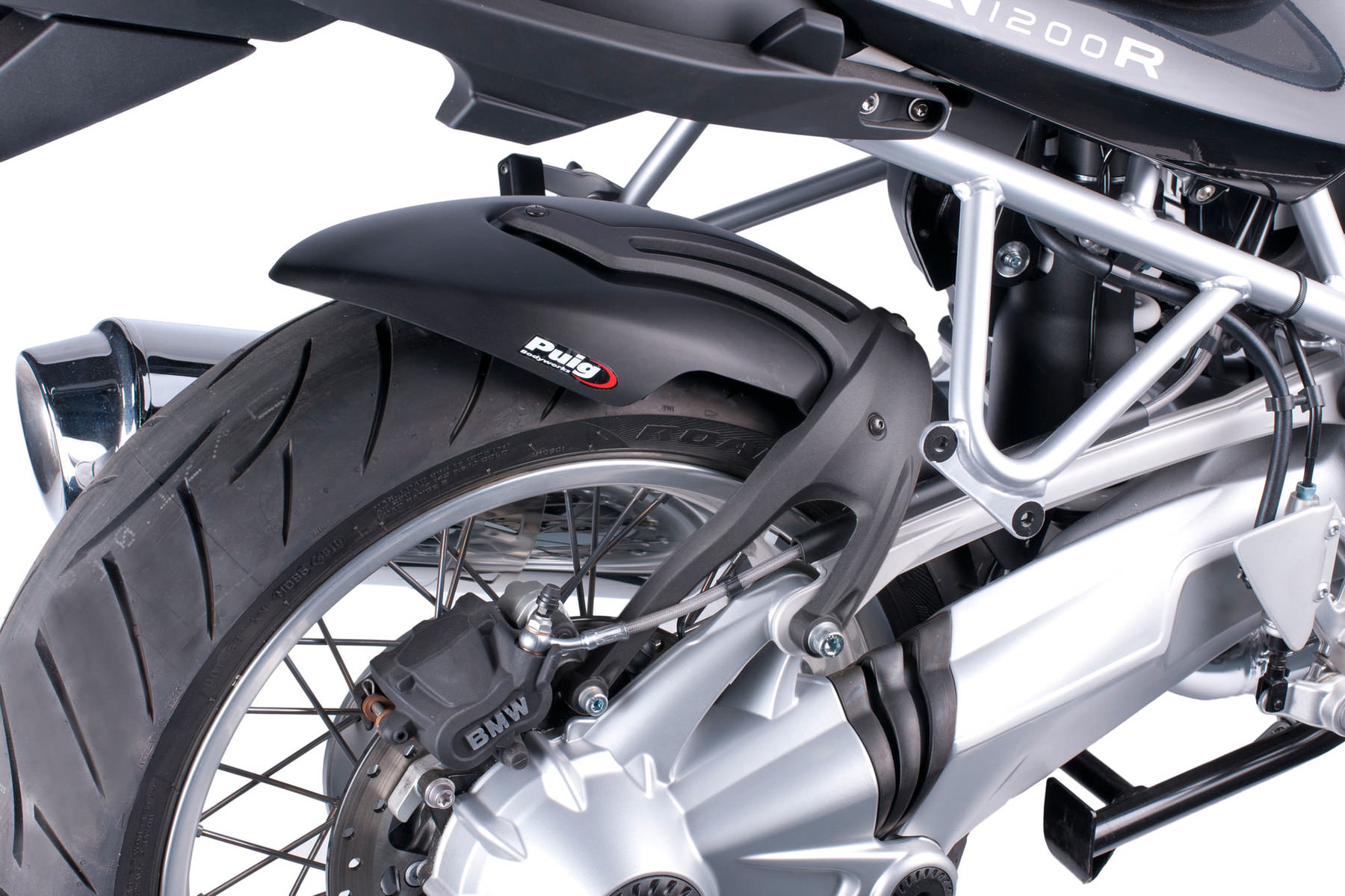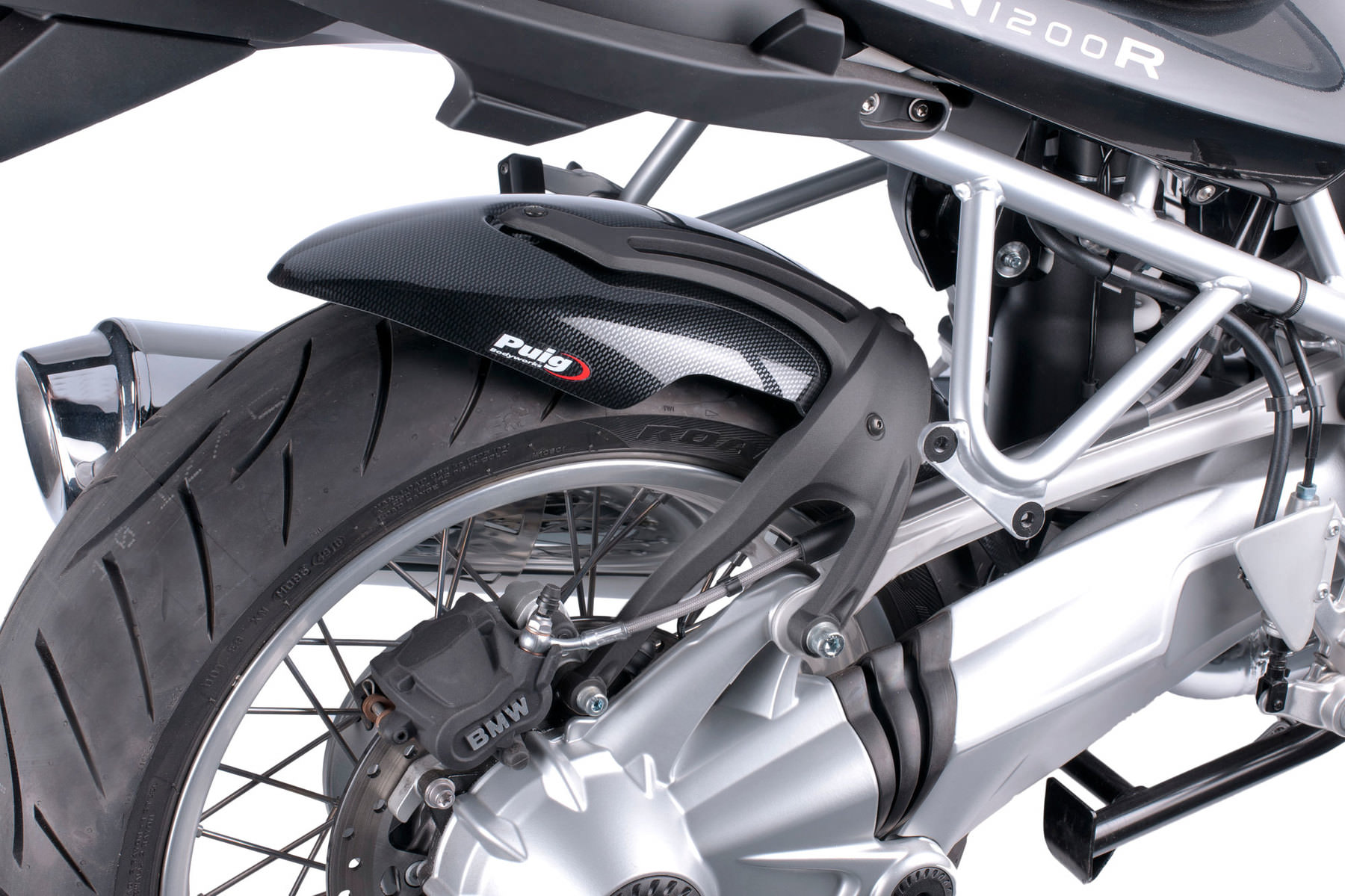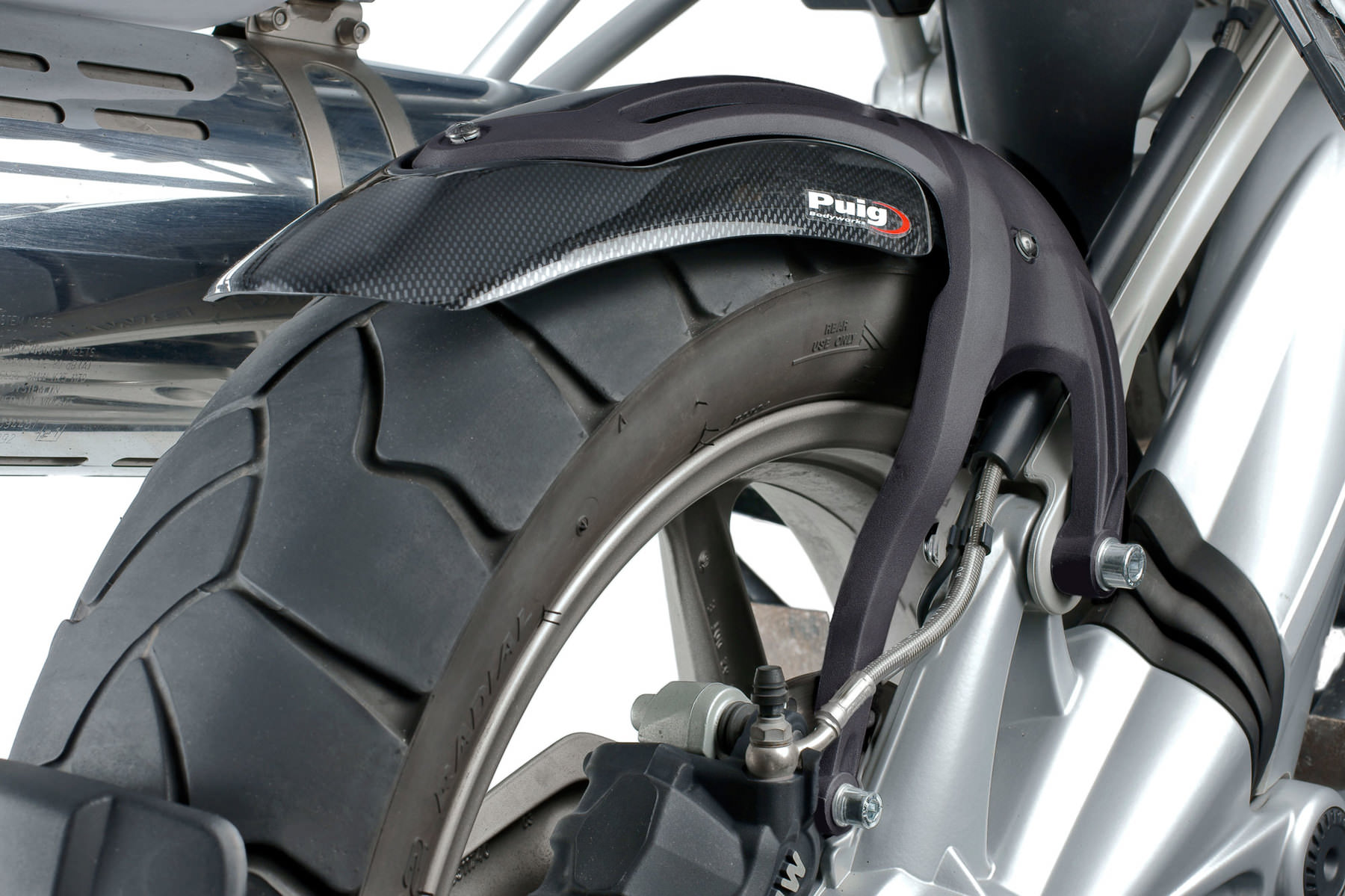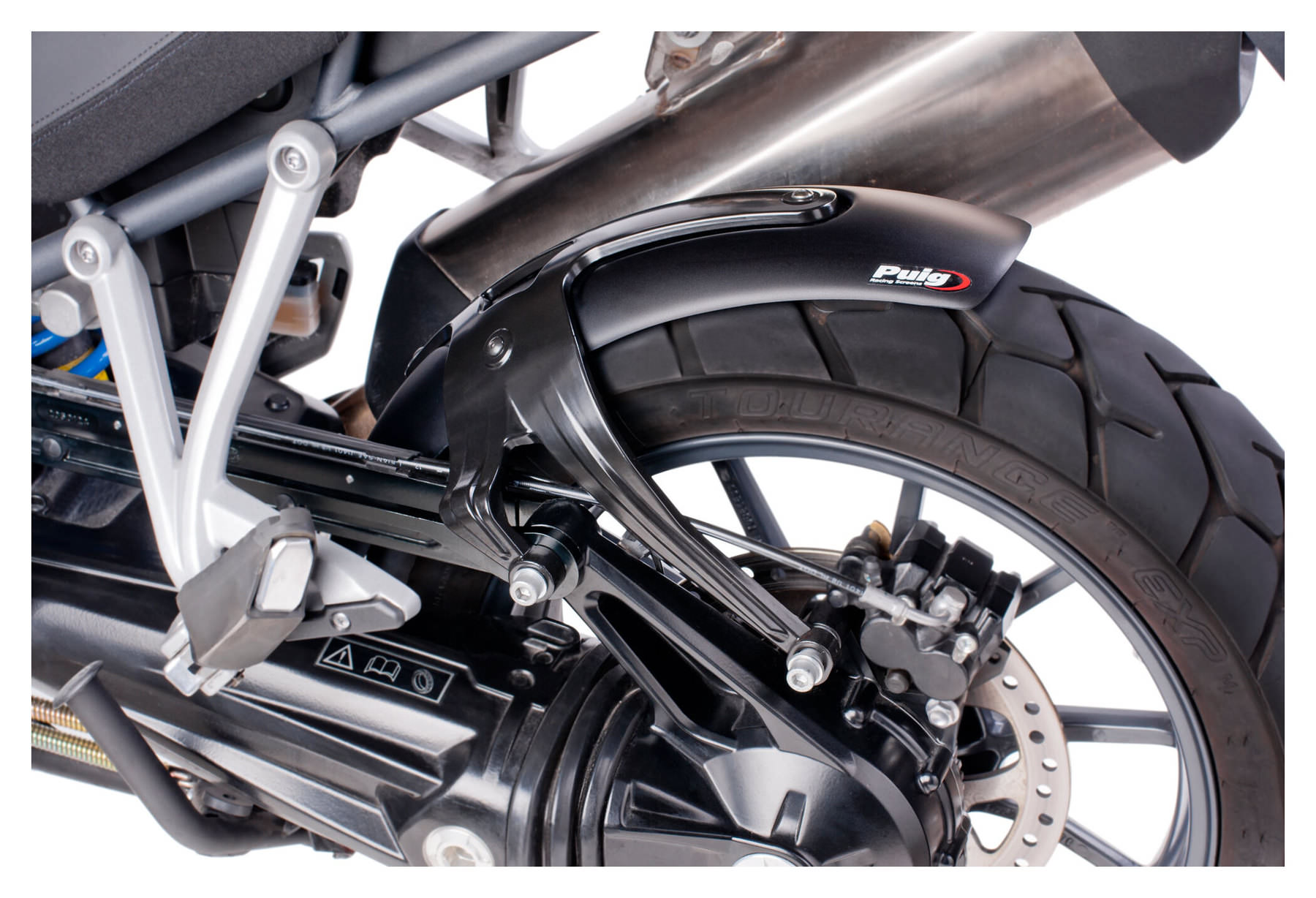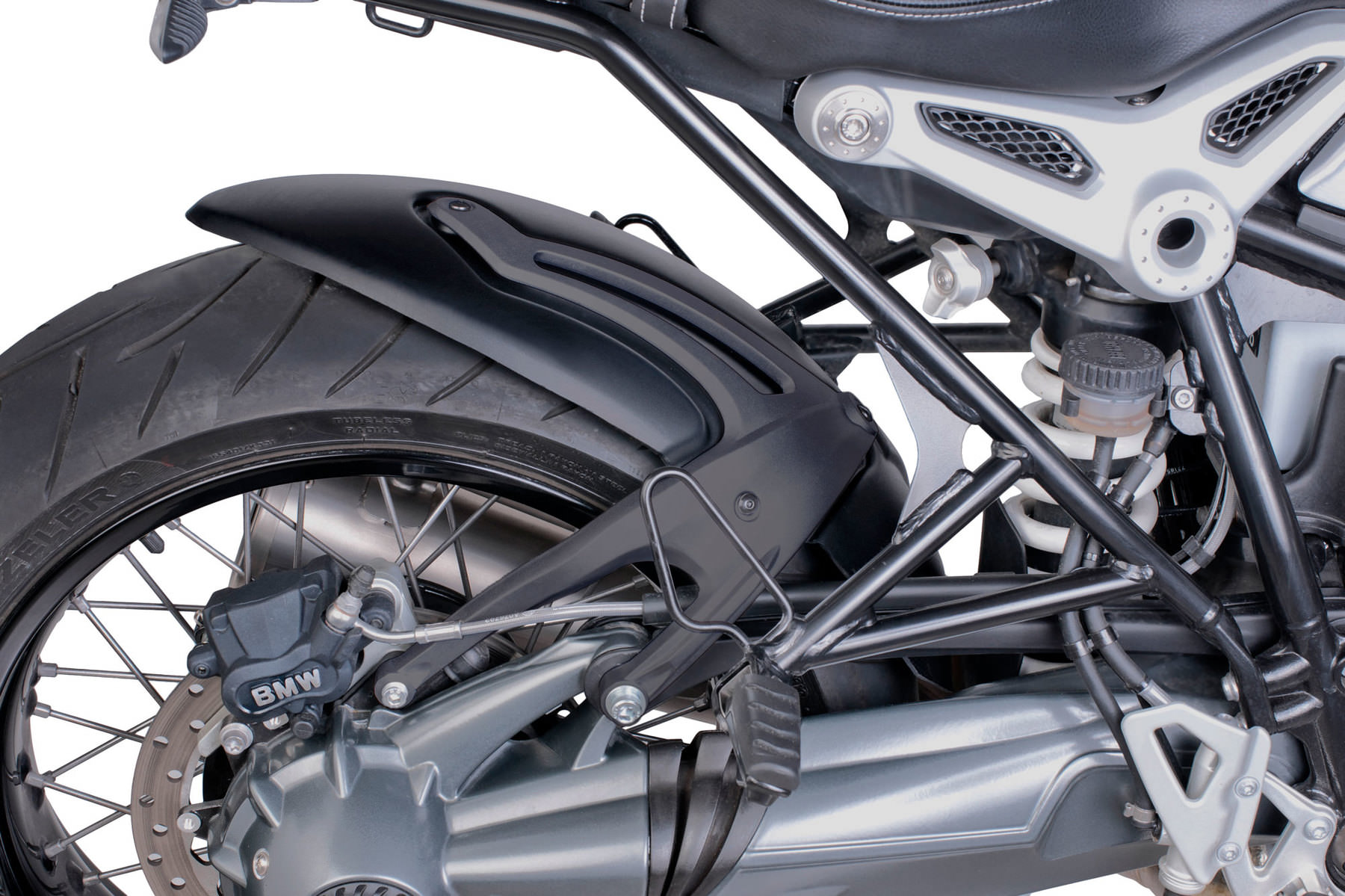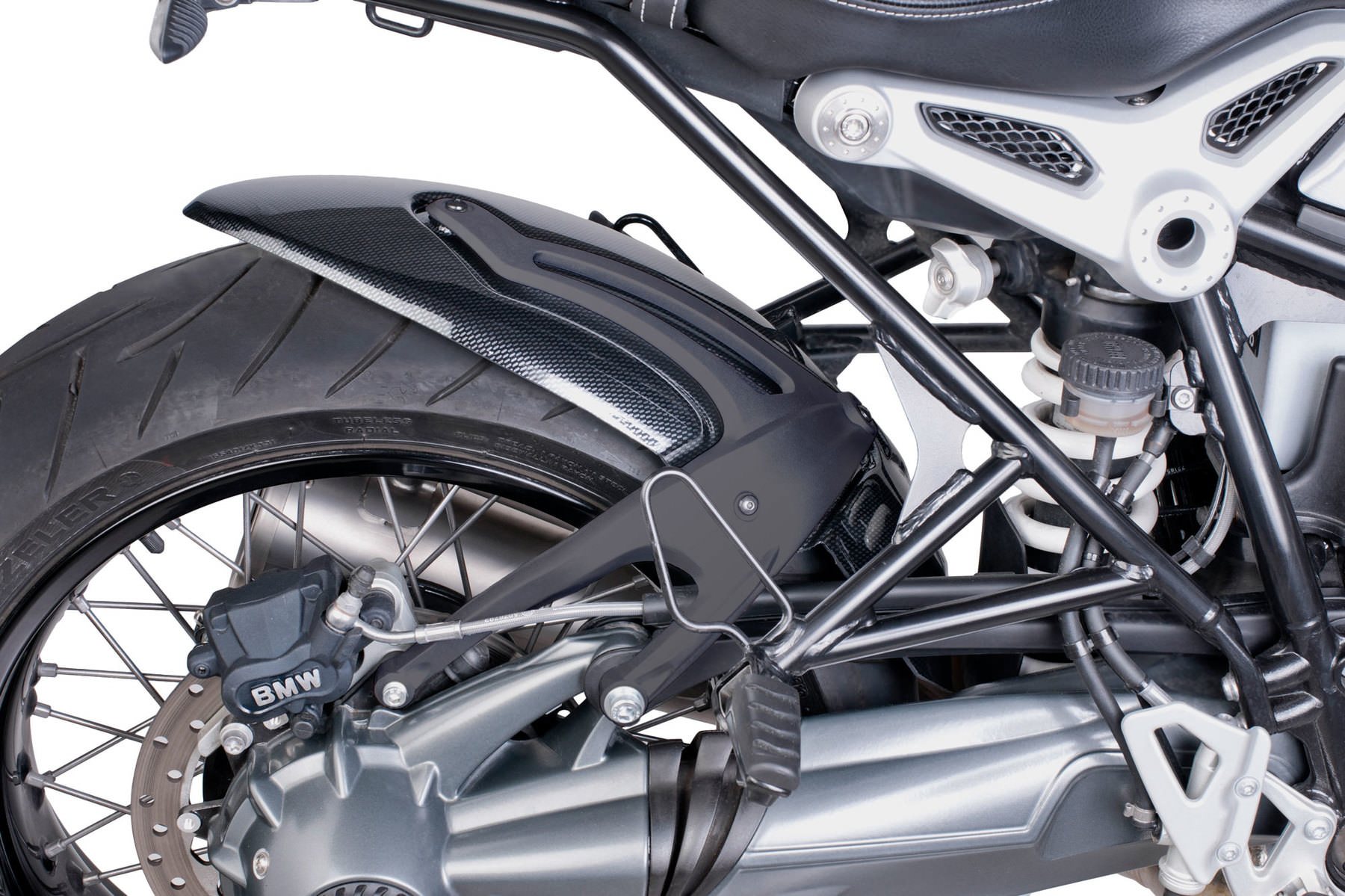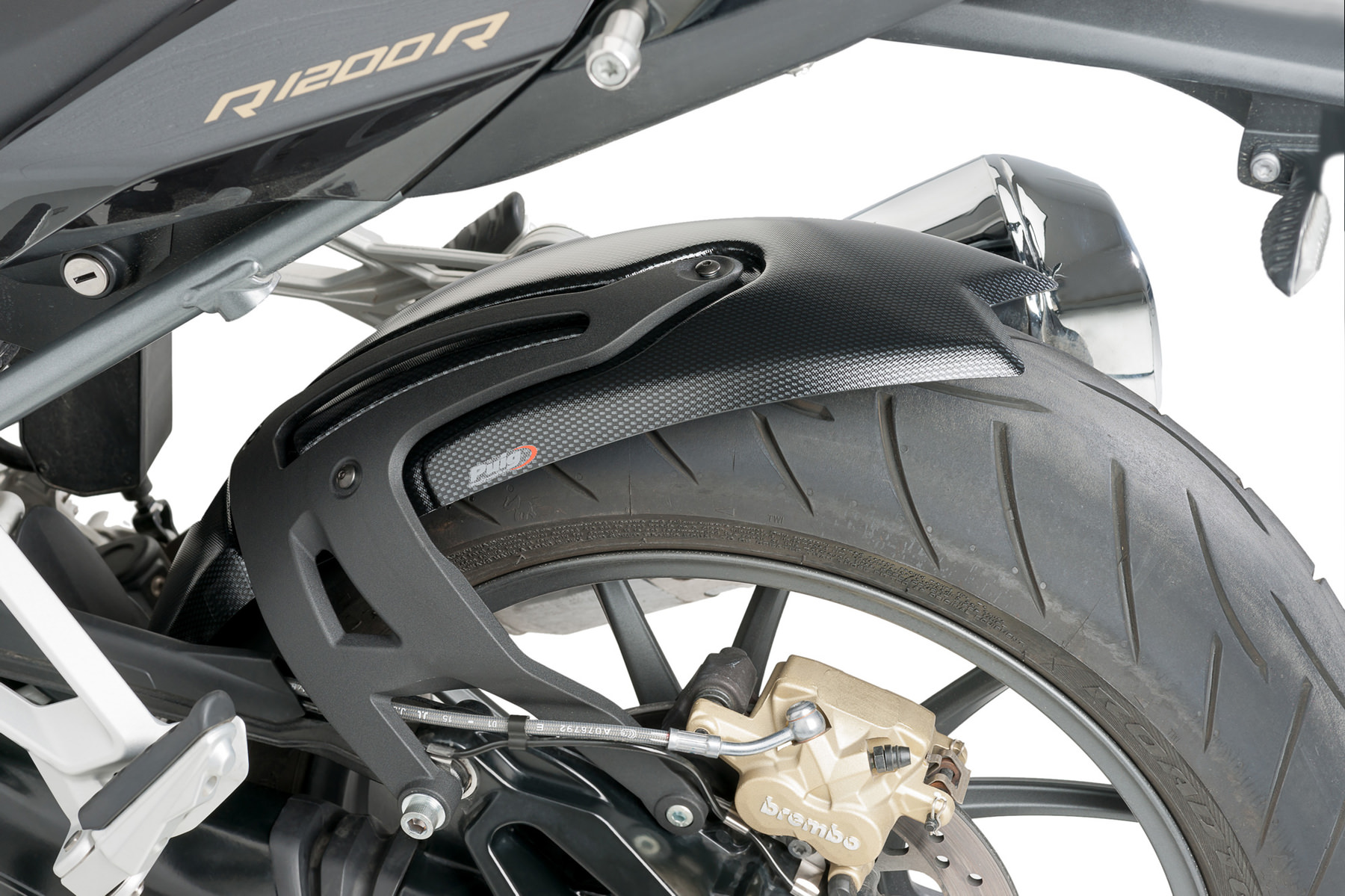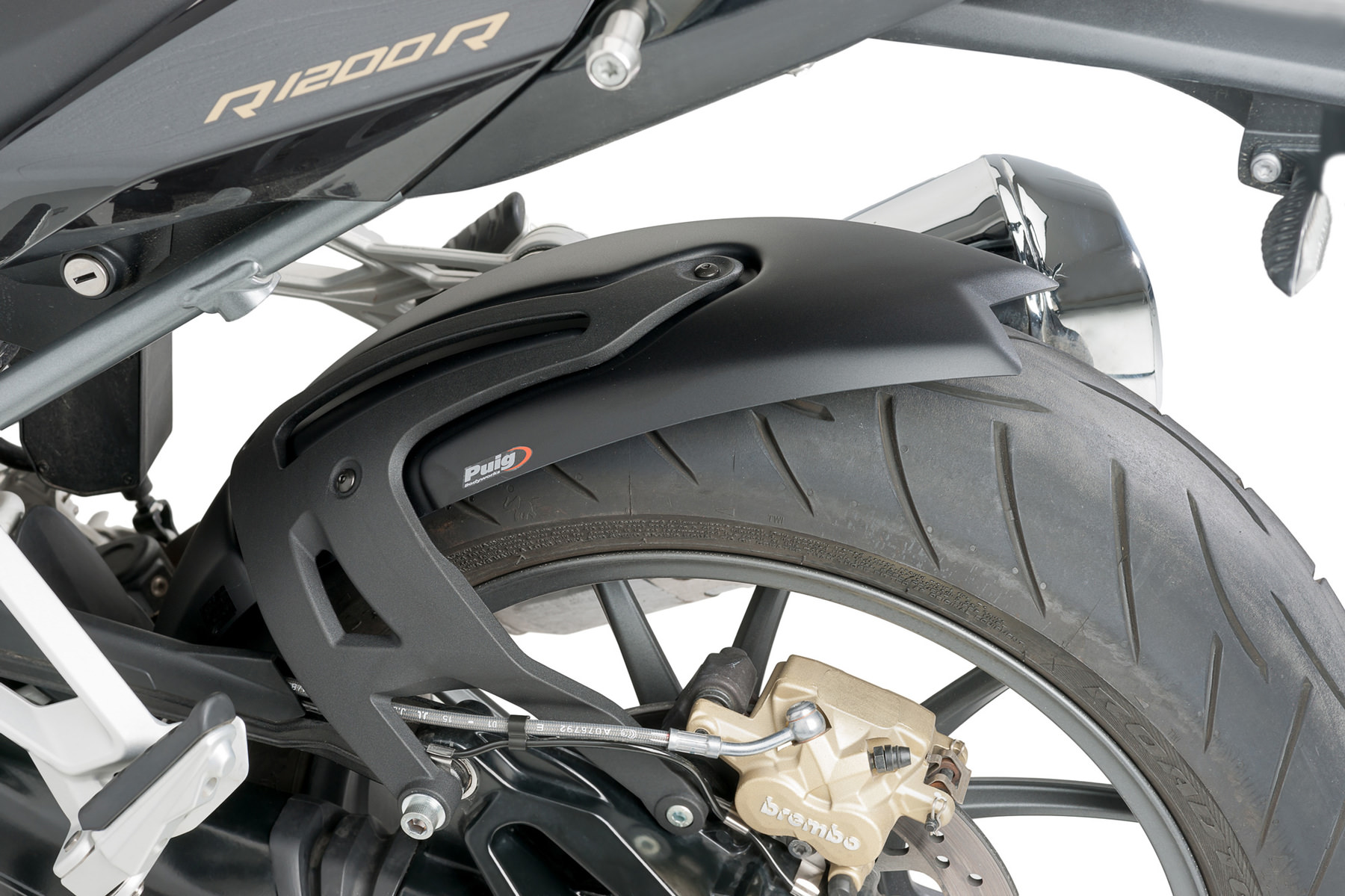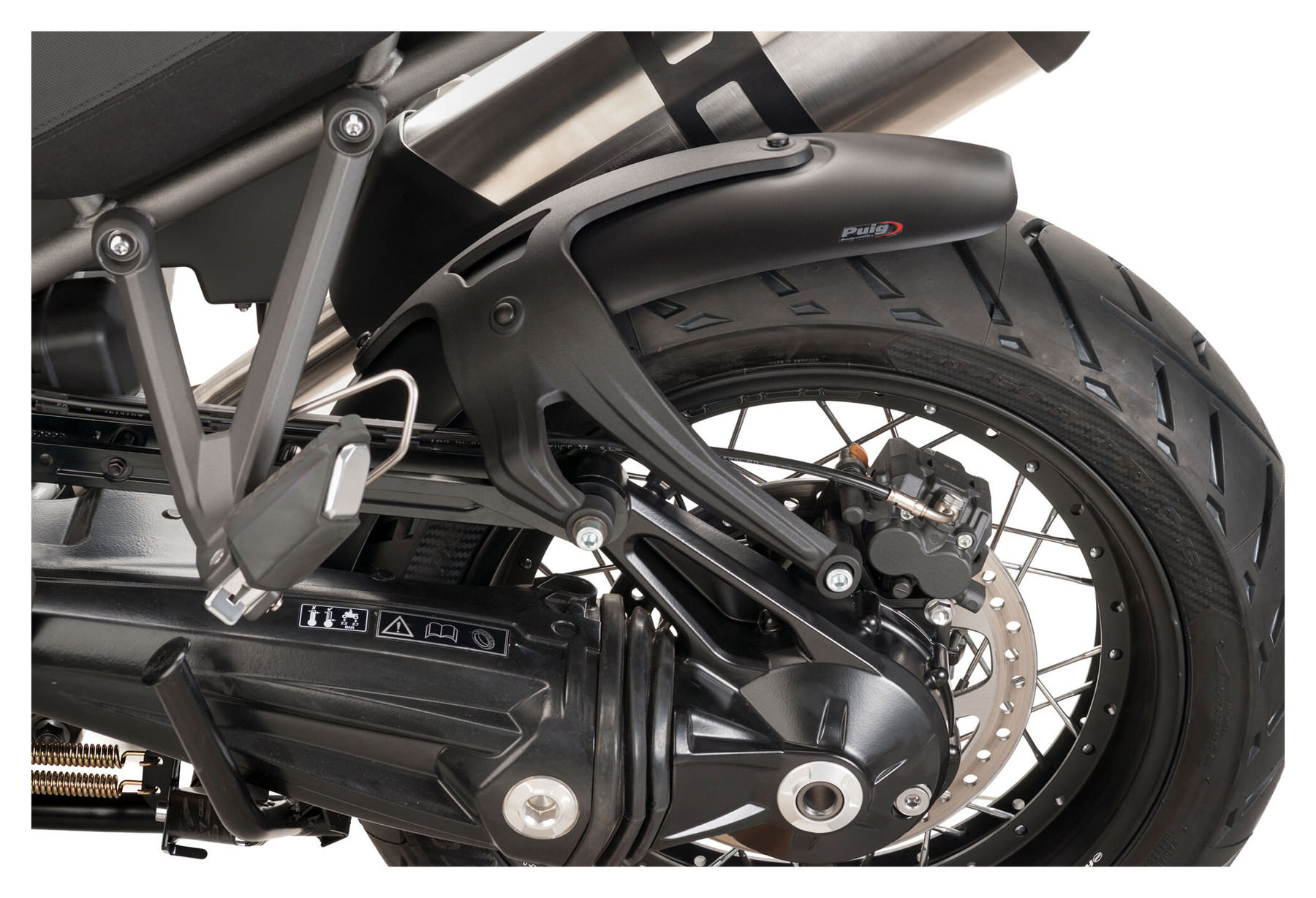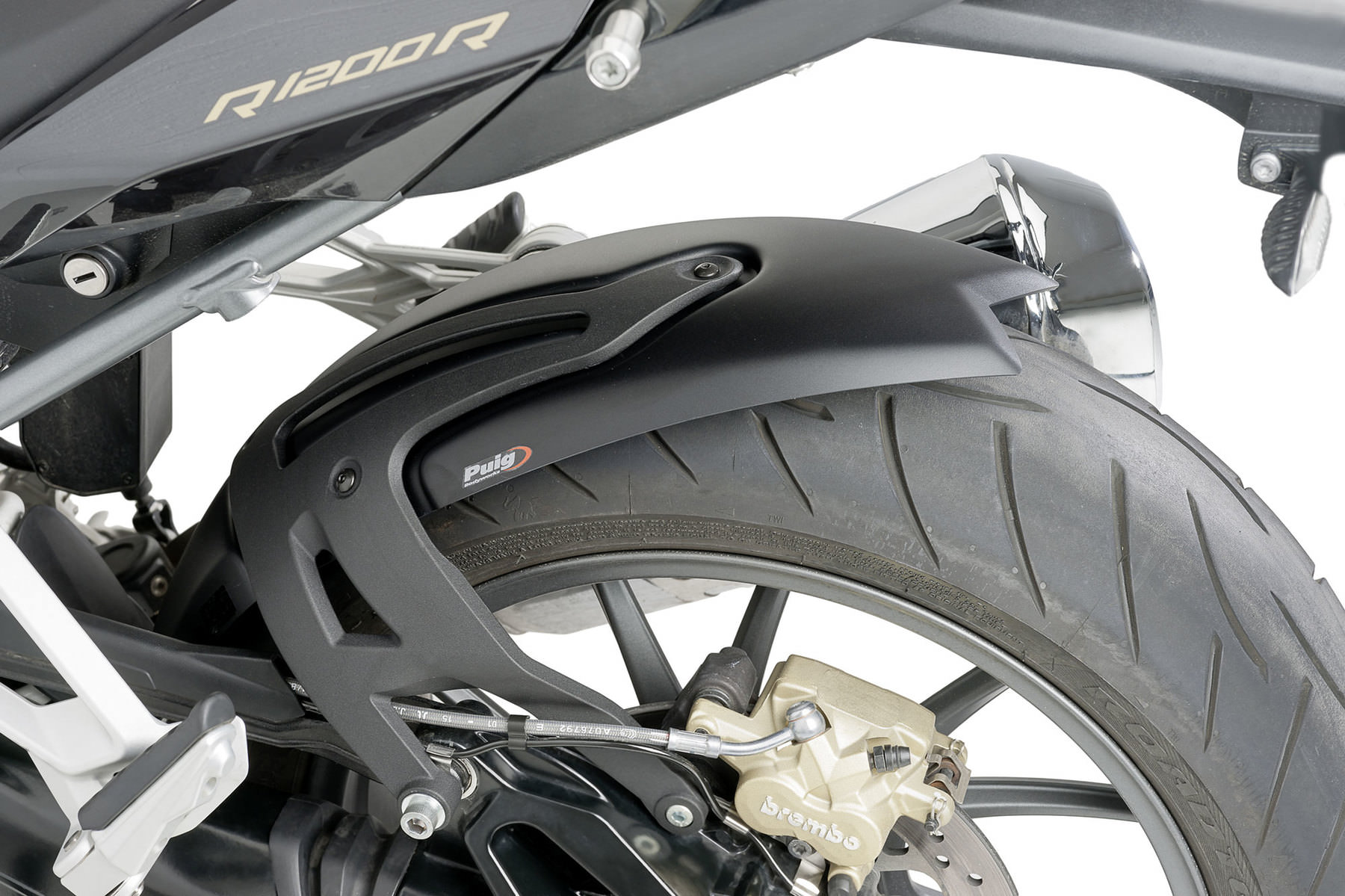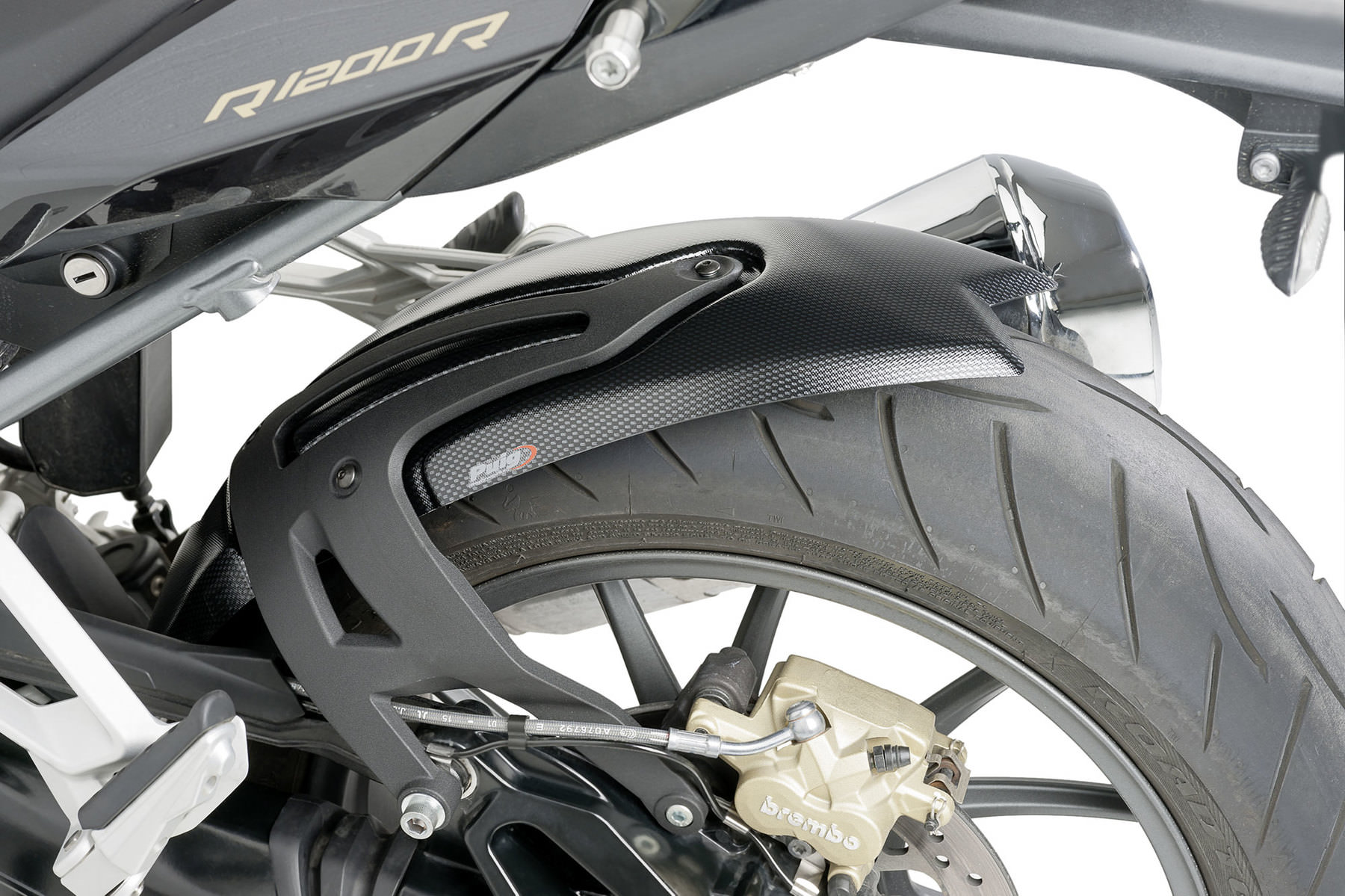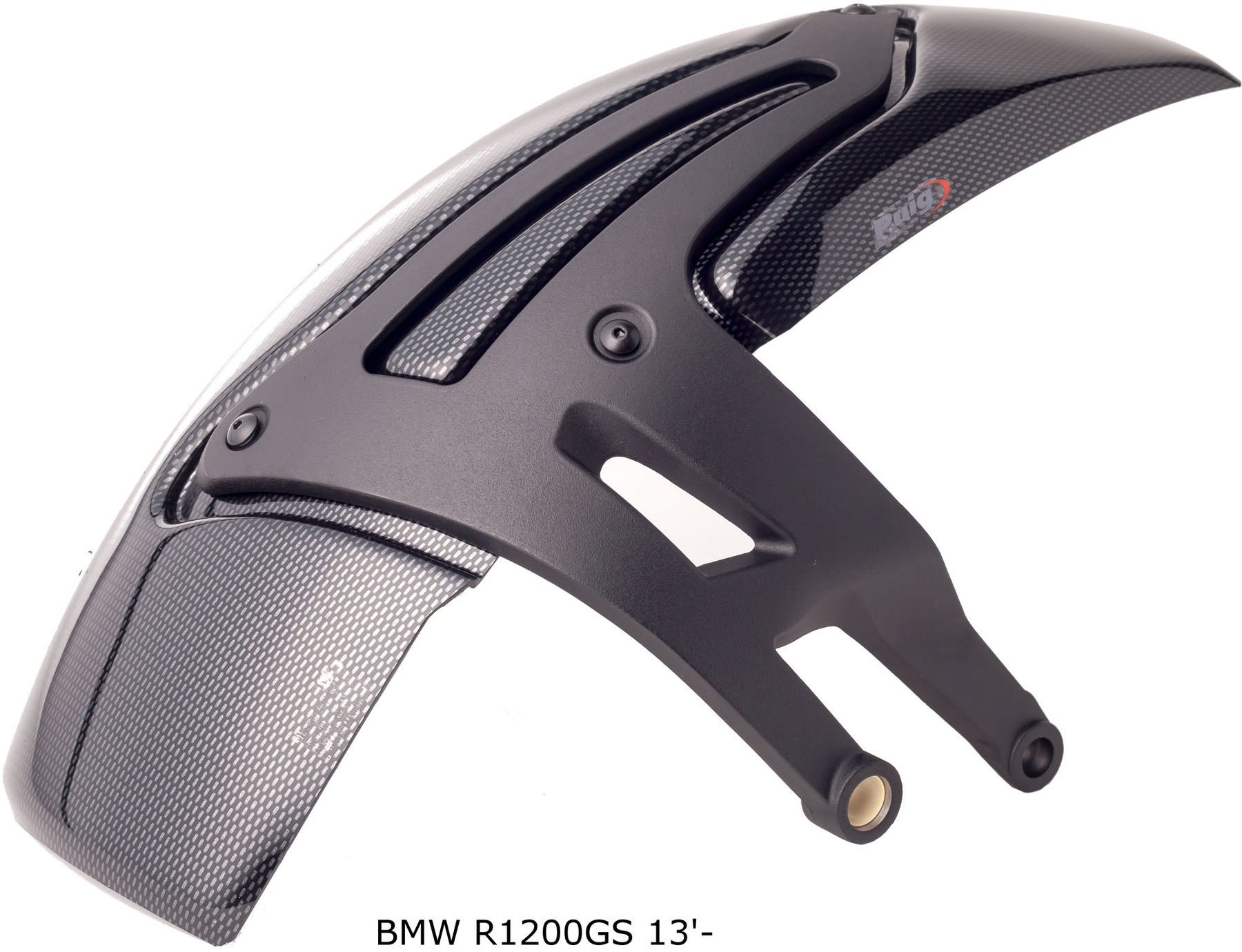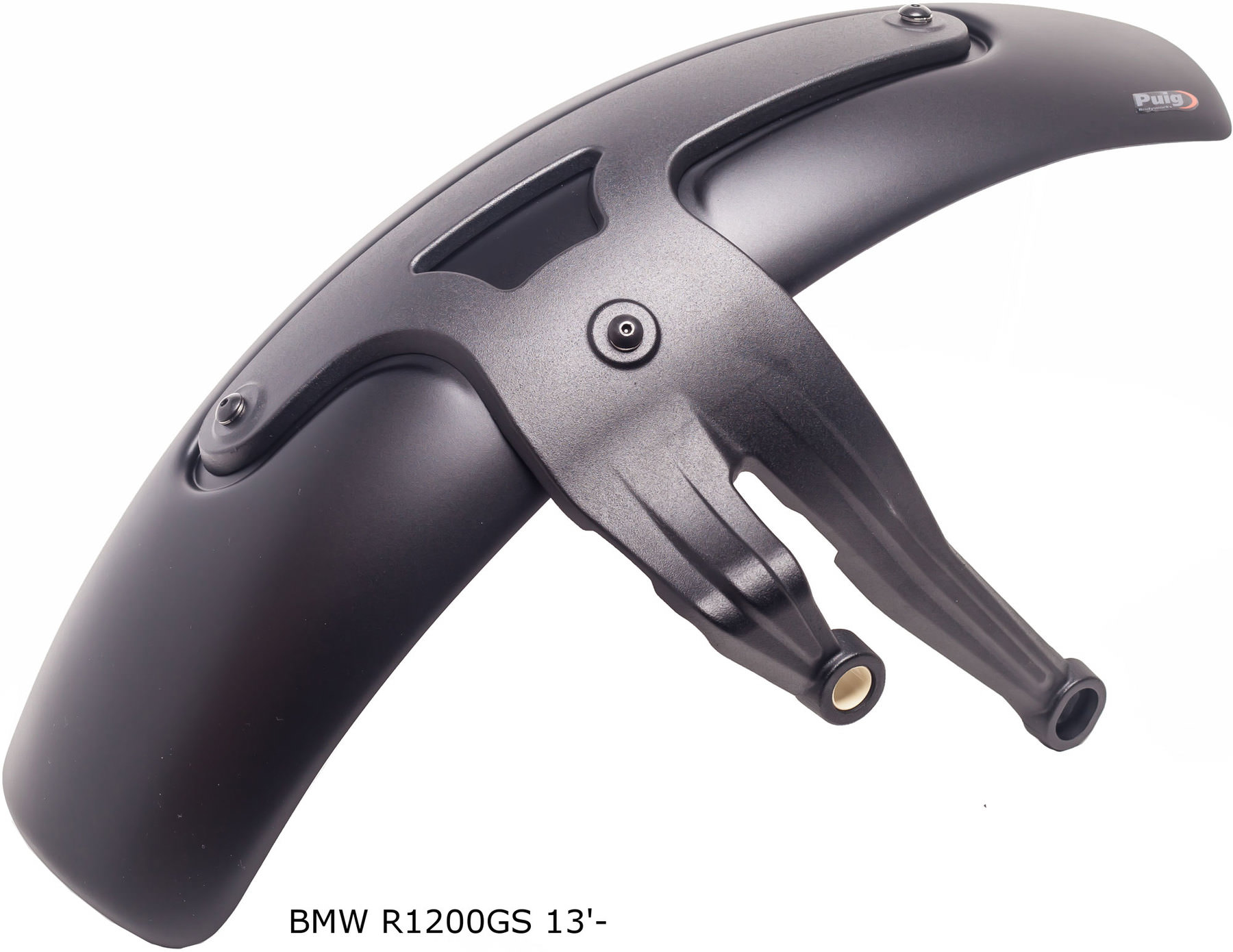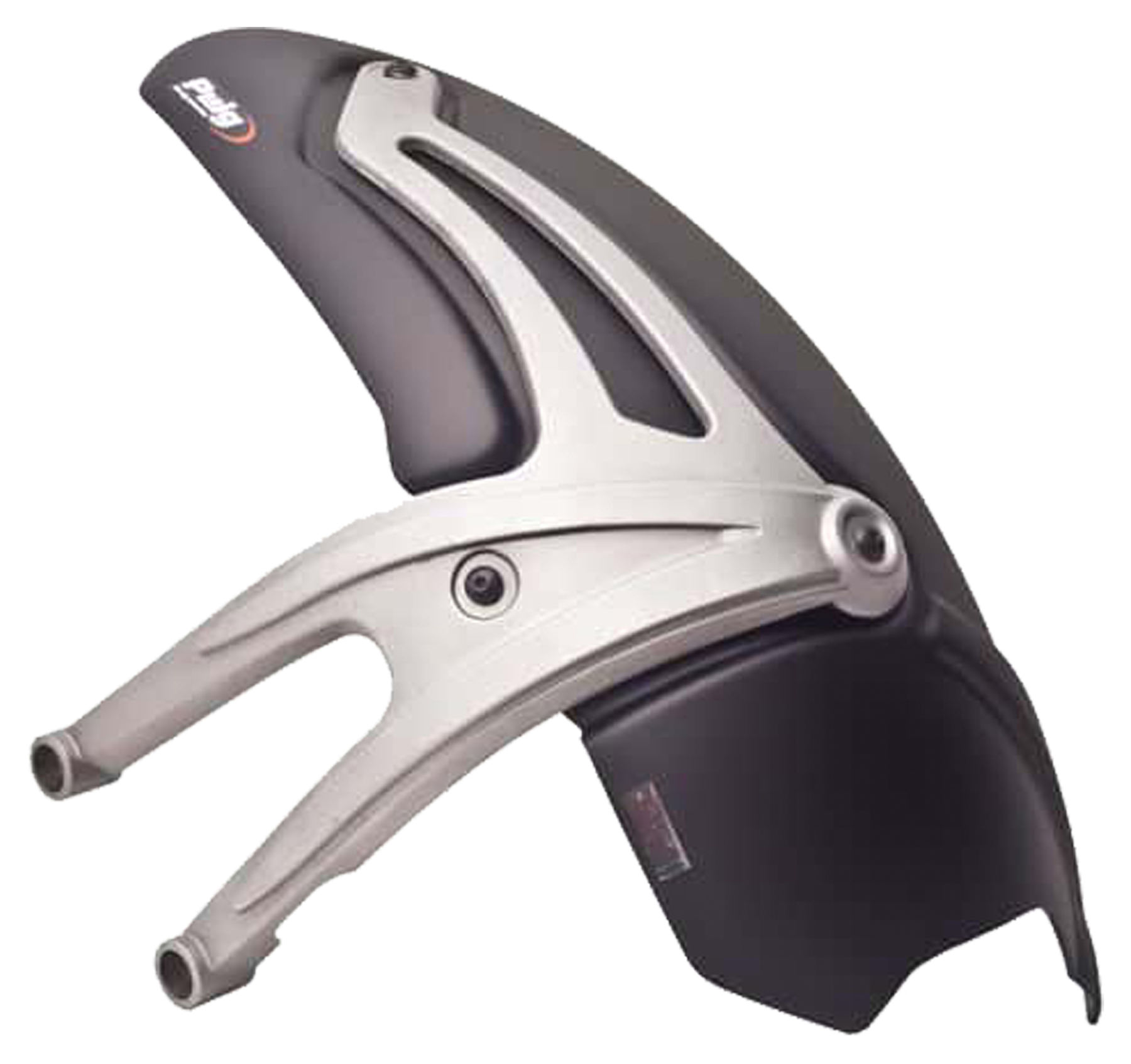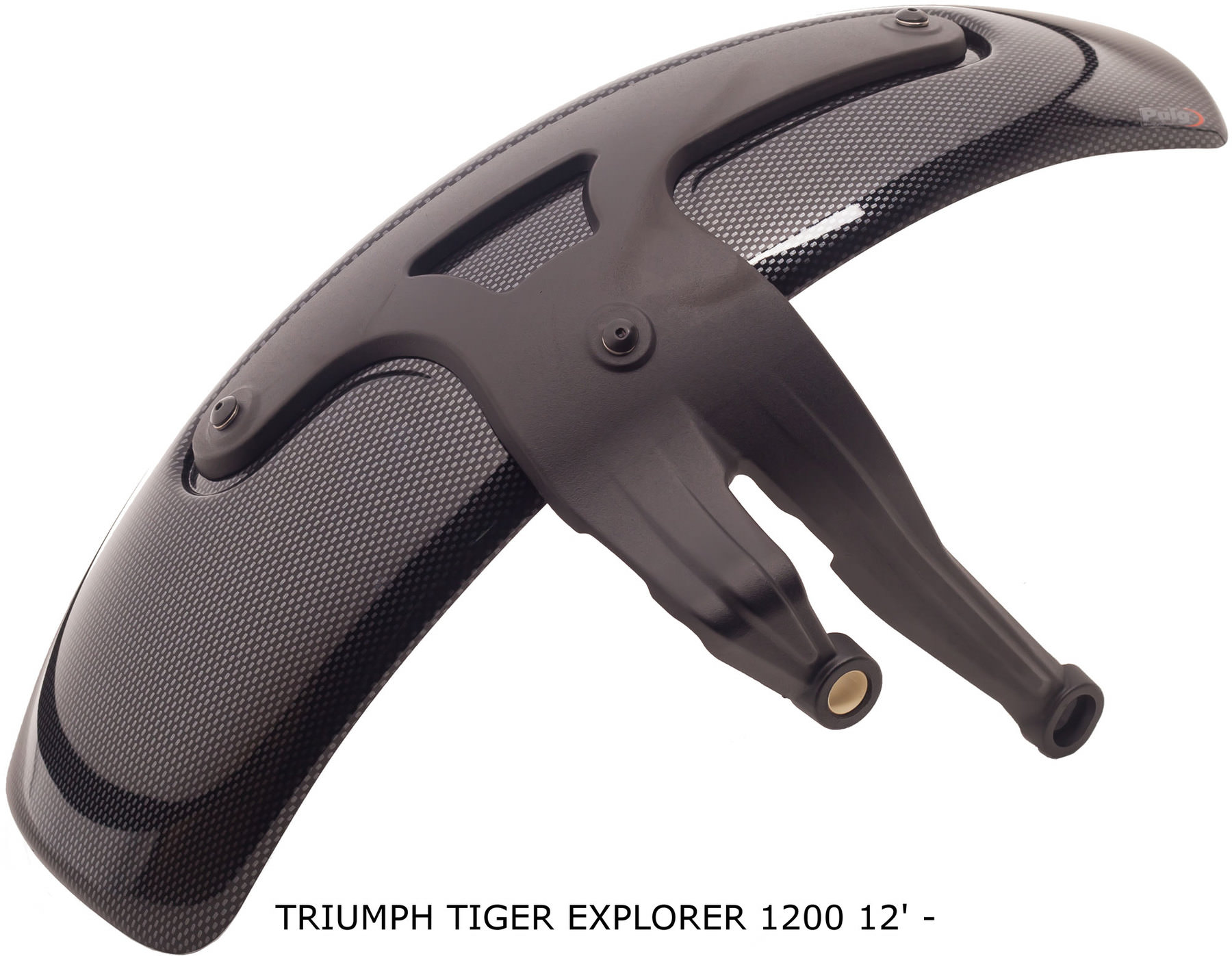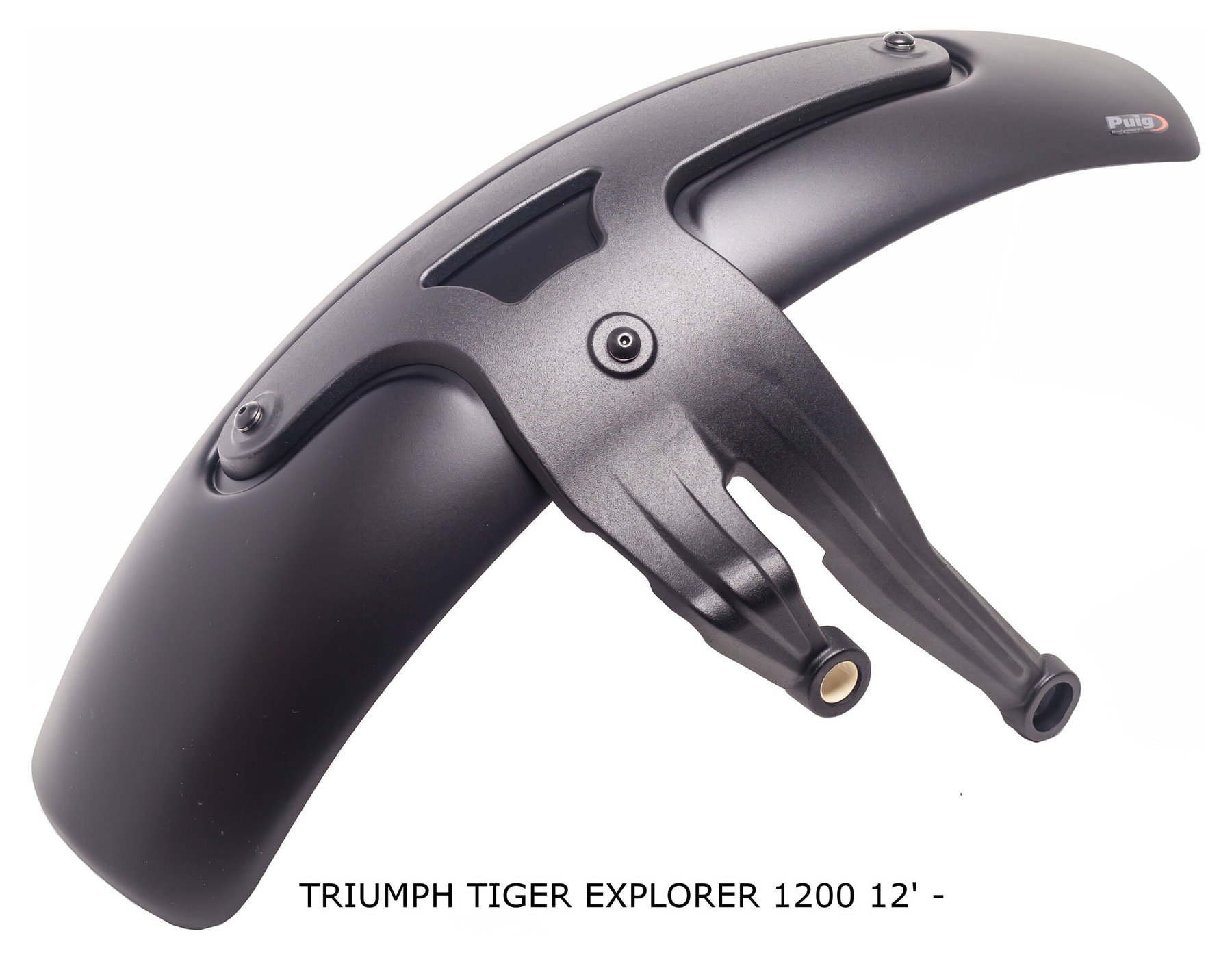 PUIG REAR - HUGGER BLACK OR CARBON
Puig_Imagevideo_KL
PUIG REAR - HUGGER
BLACK OR CARBON
Unfortunately, this product is not compatible with this motorcycle.
Unfortunately, this product is not compatible with this motorcycle. You can find the right for the here: .
Free delivery on orders over €199.00
2 year return policy
Fast delivery
PUIG REAR - HUGGER
BLACK OR CARBON
The robust Puig rear hugger is superbly engineered.
Made from impact-resistant ABS material.
The hugger is supplied ready to mount along with all the necessary fittings and ABEvalid for Germany.
The rear hugger is black and can be painted in any colour to customise it for your motorbike.
Manufacturer details: Puig

Motorbike windshields and styling parts

Exactly 50 years ago the Puig company was founded not far from Barcelona. With the most modern development and production techniques, high-grade products for the automotive and motorcycle sector are still made on the 8,000 m2 site today. The best racers in the world choose Puig shields. The fairing windshields for production bikes draw directly from the experience and developments in MotoGP racing. The range of products also includes high-quality rear huggers, belly pans and crash bars. Of course, all items are supplied with type approval and installation instructions.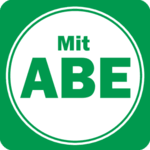 German type approval ("ABE)" allows the relevant accessory to be used on the vehicle models listed in the test report. Here it is the type abbreviation and not the maker's designation that is important for identifying the vehicle. The test report must be carried when riding in case it needs to be presented at a road-side check or vehicle safety inspection.
Accessories with type approval do not have to be registered in the vehicle documents! Those who do not want to carry the test report with them all the time can (for example) arrange to have the product registered by the Technical Inspection Association (subject to a charge).
If the accessory is to be used on a vehicle that is not listed in the type approval, an individual component approval is required. Although ABE type approval confirms the proper installation and safety of the product, it is the inspector who has to decide according to his technical expertise whether it is suitable for use on the vehicle.

An electric scooter with "ABE" approval has a type approval for Germany stating that the relevant vehicle satisfies all the relevant requirements of the eKFV (Small Electric Vehicle Ordinance in Germany) for the approval. In addition, insurance of the electric scooter is compulsory and use on pavements is forbidden. It can only be ridden on cycle paths and on the road (if a cycle path is not available). The minimum age for riding an electric scooter is 14 years. Although a driving license and helmet are not mandatory, they are highly recommended. An electric scooter must always be ridden solo.
Product
Art. No.
Availability
Price
Actions
BMW REAR - HUGGER - K1200,1300R/S 09- BLACK
10007905

The item is in stock and will be delivered in 2-5 working days. Note: Stocks are updated online every hour on working days from 7 a.m. to 8 p.m., so there is a good chance that the products are available if they appear online.

Available

€194.99 1
BMW REAR - HUGGER - K1200,1300R/S 09-CARB,ABE
10007904

The item is in stock and will be delivered in 2-5 working days. Note: Stocks are updated online every hour on working days from 7 a.m. to 8 p.m., so there is a good chance that the products are available if they appear online.

Available

€199.99 1
BMW REAR - HUGGER - R 1100/1150GS 99-, BLACK
10007910

The item is in stock and will be delivered in 2-5 working days. Note: Stocks are updated online every hour on working days from 7 a.m. to 8 p.m., so there is a good chance that the products are available if they appear online.

Available

€165.99 1
BMW REAR - HUGGER - R 1200 GS 13-, BLACK, ABE
10007907

The item is in stock and will be delivered in 2-5 working days. Note: Stocks are updated online every hour on working days from 7 a.m. to 8 p.m., so there is a good chance that the products are available if they appear online.

Available

€194.99 1
BMW REAR - HUGGER - R 1200 GS 13-, CARBON,ABE
10007906

The item is in stock and will be delivered in 2-5 working days. Note: Stocks are updated online every hour on working days from 7 a.m. to 8 p.m., so there is a good chance that the products are available if they appear online.

Available

€199.99 1
BMW REAR - HUGGER - R 1200GS 04-12, BLACK,ABE
10008066

The item is in stock and will be delivered in 2-5 working days. Note: Stocks are updated online every hour on working days from 7 a.m. to 8 p.m., so there is a good chance that the products are available if they appear online.

Available

€194.99 1
BMW REAR - HUGGER - R 1200R/S 06-14, CARBON
10008042

The item is in stock and will be delivered in 2-5 working days. Note: Stocks are updated online every hour on working days from 7 a.m. to 8 p.m., so there is a good chance that the products are available if they appear online.

Available

€199.99 1
BMW REAR - HUGGER - R 1200R/S 06-14,BLACK,ABE
10008040

The item is in stock and will be delivered in 2-5 working days. Note: Stocks are updated online every hour on working days from 7 a.m. to 8 p.m., so there is a good chance that the products are available if they appear online.

Available

€194.99 1
BMW REAR - HUGGER - R1200GS 04-12 CARB-LOOK
10008071

The item is in stock and will be delivered in 2-5 working days. Note: Stocks are updated online every hour on working days from 7 a.m. to 8 p.m., so there is a good chance that the products are available if they appear online.

Available

€199.99 1
BMW REAR HUGGER - R1200/1250 GS 18-,CARBON
10011338

The item is in stock and will be delivered in 2-5 working days. Note: Stocks are updated online every hour on working days from 7 a.m. to 8 p.m., so there is a good chance that the products are available if they appear online.

Available

€199.99 1
PUIG HUGGER, BLACK - TIGER 1200 EXPLOR. 12-15
10009450

The item is in stock and will be delivered in 2-5 working days. Note: Stocks are updated online every hour on working days from 7 a.m. to 8 p.m., so there is a good chance that the products are available if they appear online.

Available

€194.99 1
PUIG REAR - HUGGER BLACK - TIGER 1200 EXPLOR. 16-
10010070

The item is in stock and will be delivered in 2-5 working days. Note: Stocks are updated online every hour on working days from 7 a.m. to 8 p.m., so there is a good chance that the products are available if they appear online.

Available

€194.99 1
PUIG REAR - HUGGER - R 1250 R/RS 18- BLACK
10016160

The item is in stock and will be delivered in 2-5 working days. Note: Stocks are updated online every hour on working days from 7 a.m. to 8 p.m., so there is a good chance that the products are available if they appear online.

Available

€194.99 1
PUIG REAR - HUGGER - R 1250 R/RS 18-, CARBON
10016161

The item is in stock and will be delivered in 2-5 working days. Note: Stocks are updated online every hour on working days from 7 a.m. to 8 p.m., so there is a good chance that the products are available if they appear online.

Available

€199.99 1
PUIG REAR - HUGGER - R NINE T 14- , BLACK ,ABE
10009890

The item is in stock and will be delivered in 2-5 working days. Note: Stocks are updated online every hour on working days from 7 a.m. to 8 p.m., so there is a good chance that the products are available if they appear online.

Available

€194.99 1
PUIG REAR - HUGGER - R NINE T 14-, CARBON,ABE
10009891

The item is in stock and will be delivered in 2-5 working days. Note: Stocks are updated online every hour on working days from 7 a.m. to 8 p.m., so there is a good chance that the products are available if they appear online.

Available

€199.99 1
PUIG REAR - HUGGER - R1200 R/RS 15-,CARBON,ABE
10009892

The item is in stock and will be delivered in 2-5 working days. Note: Stocks are updated online every hour on working days from 7 a.m. to 8 p.m., so there is a good chance that the products are available if they appear online.

Available

€198.99 1
PUIG REAR - HUGGER - R1200/1250 GS 18-, BLACK
10011339

The item is in stock and will be delivered in 2-5 working days. Note: Stocks are updated online every hour on working days from 7 a.m. to 8 p.m., so there is a good chance that the products are available if they appear online.

Available

€194.99 1
PUIG REAR - HUGGER - R1200R/RS 15- .BLACK, ABE
10009893

The item is in stock and will be delivered in 2-5 working days. Note: Stocks are updated online every hour on working days from 7 a.m. to 8 p.m., so there is a good chance that the products are available if they appear online.

Available

€194.99 1
PUIG REAR- HUGGER, CARBON - TIGER 1200 EXPLOR. 12-15
10009449

The item is in stock and will be delivered in 2-5 working days. Note: Stocks are updated online every hour on working days from 7 a.m. to 8 p.m., so there is a good chance that the products are available if they appear online.

Available

€199.99 1