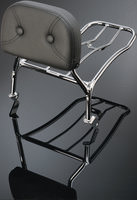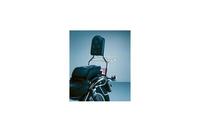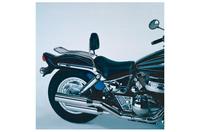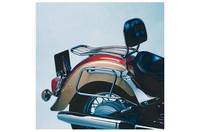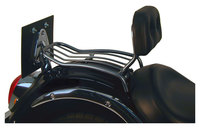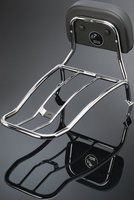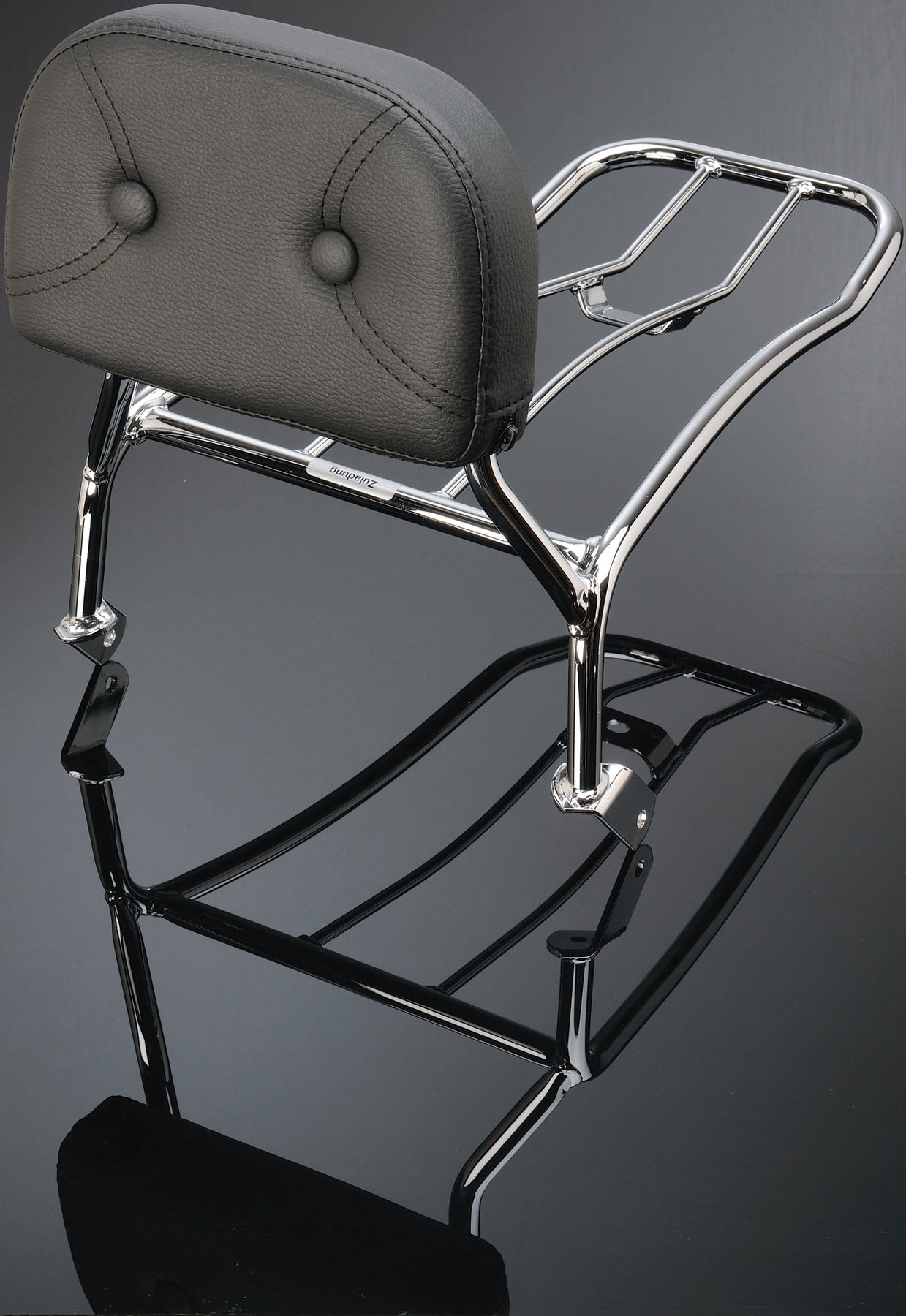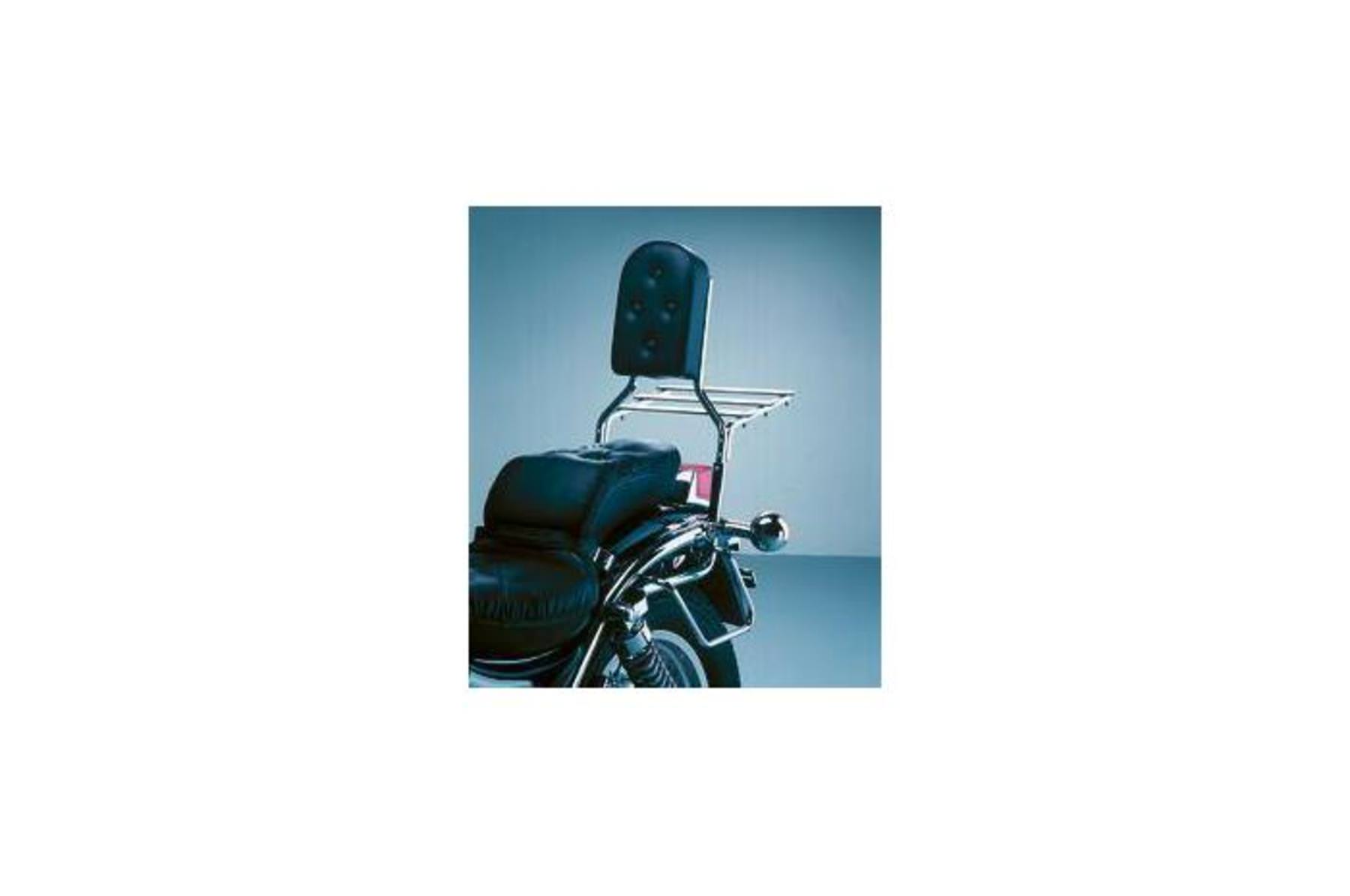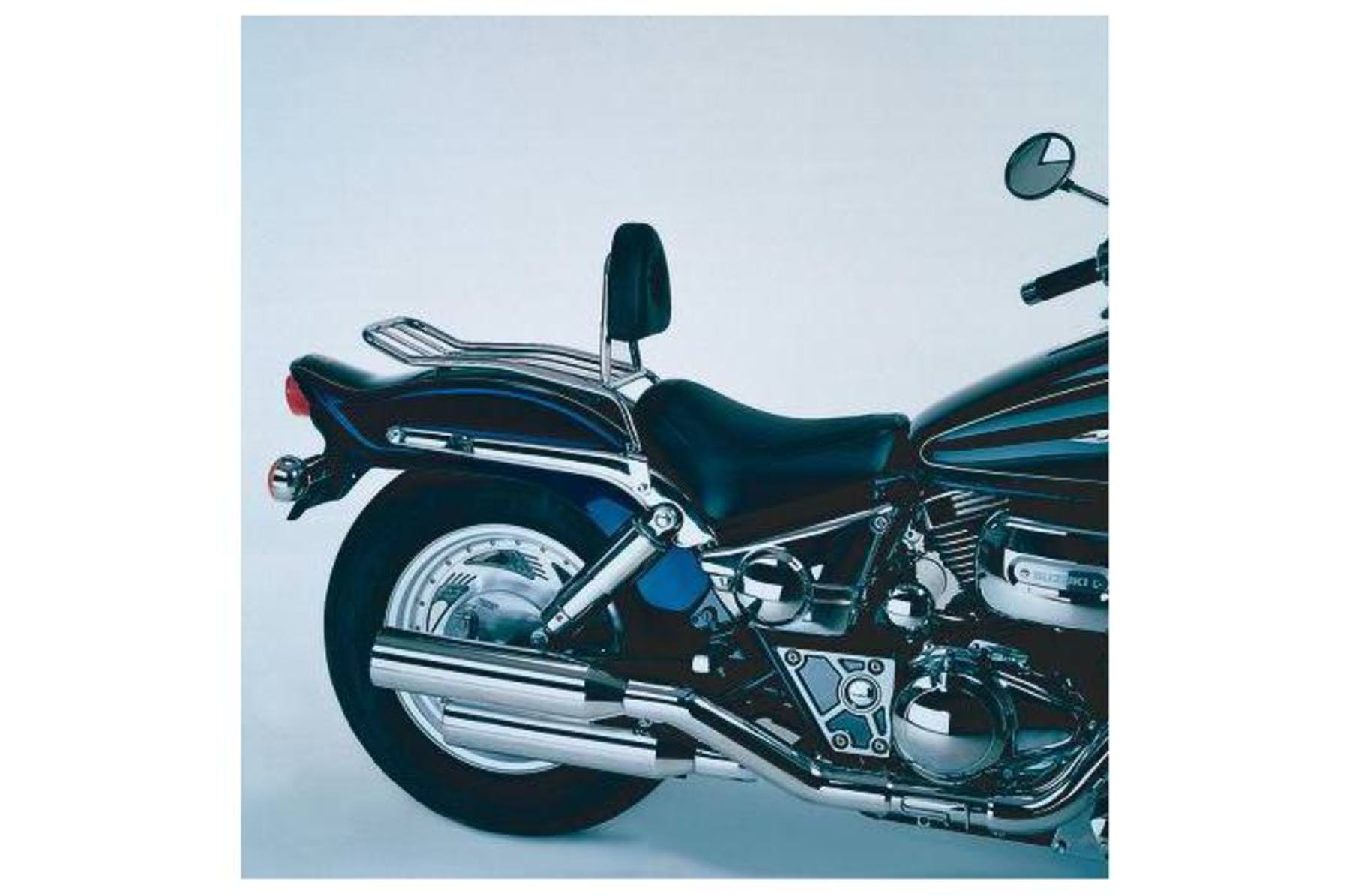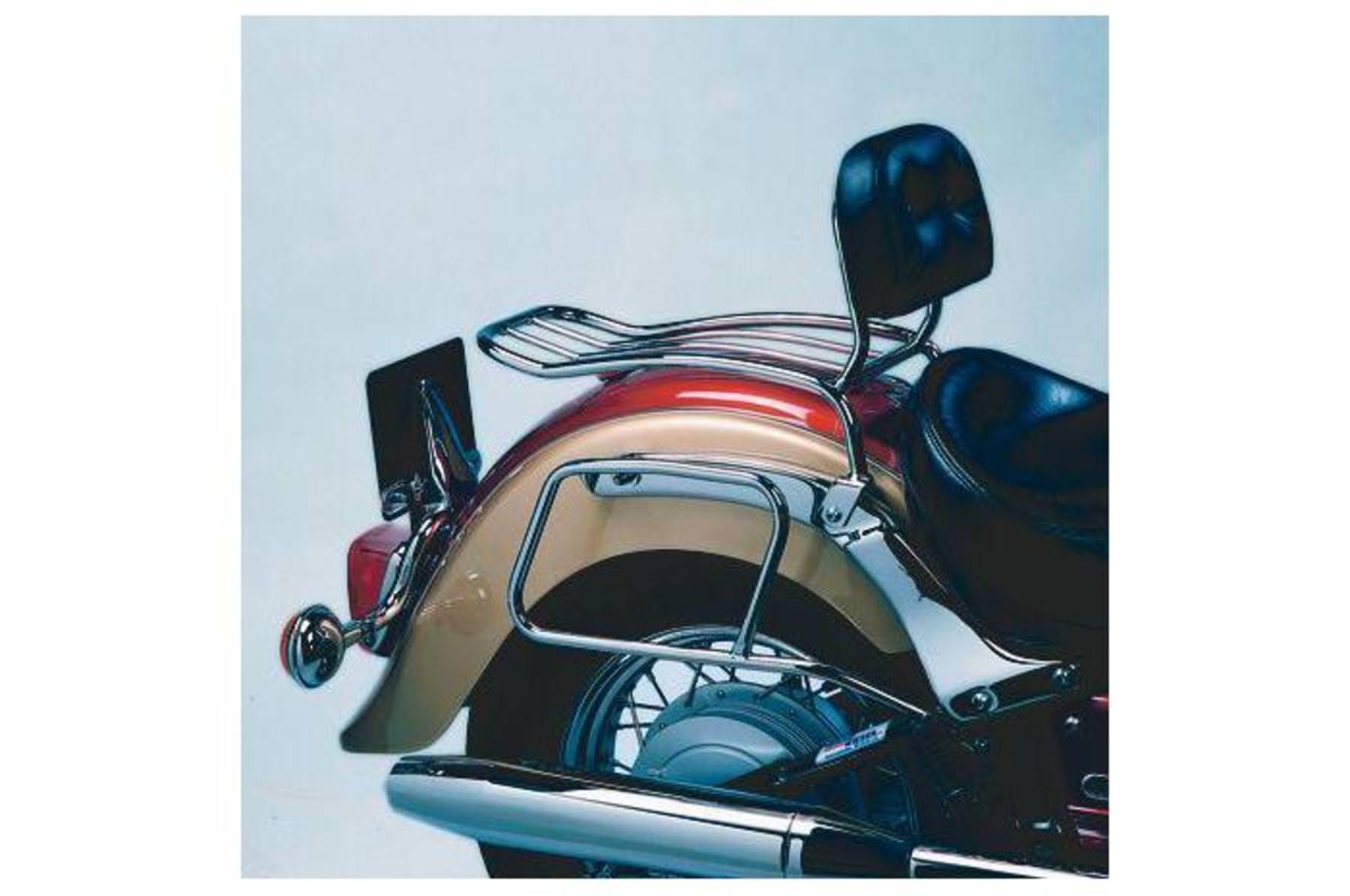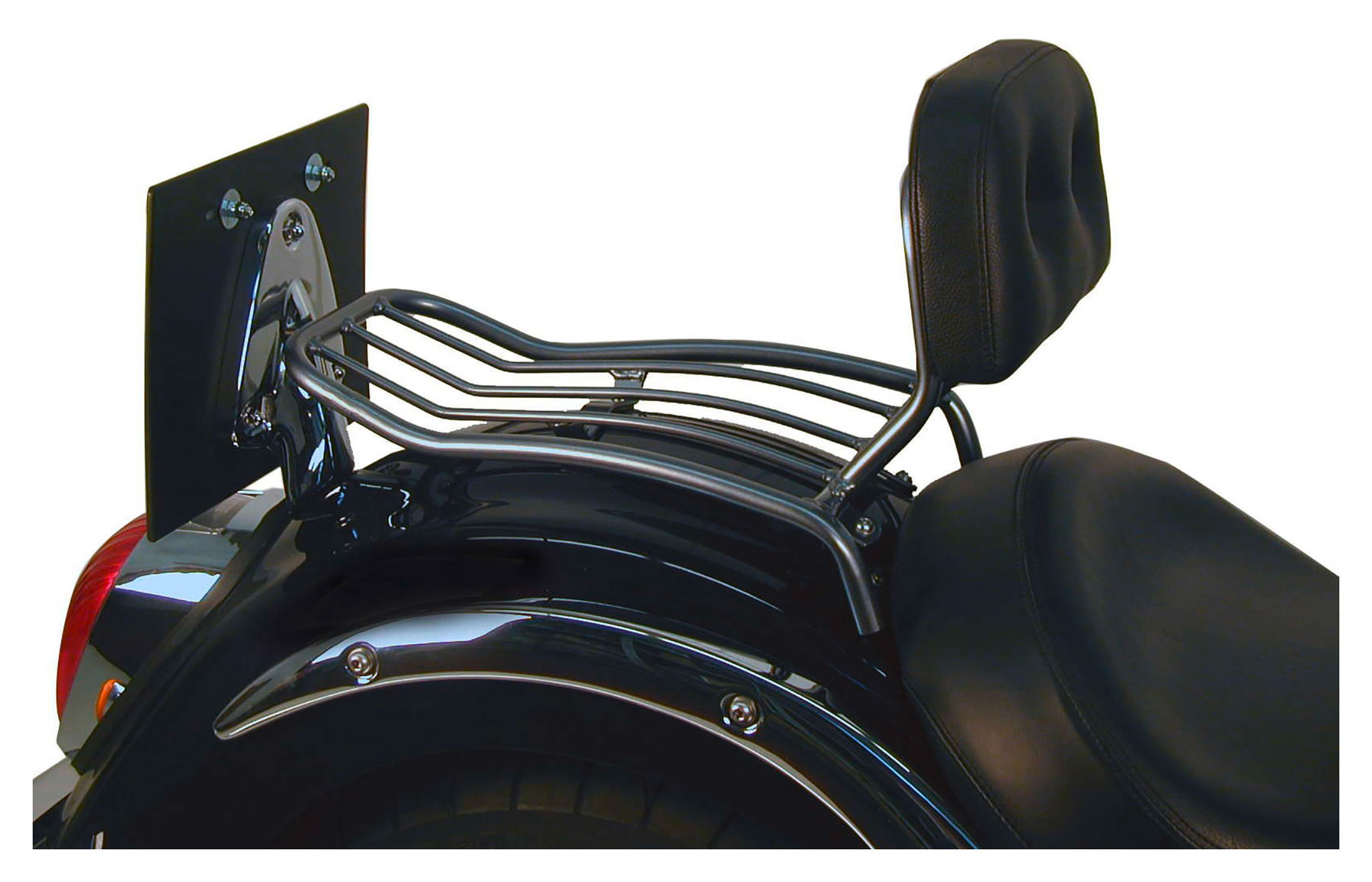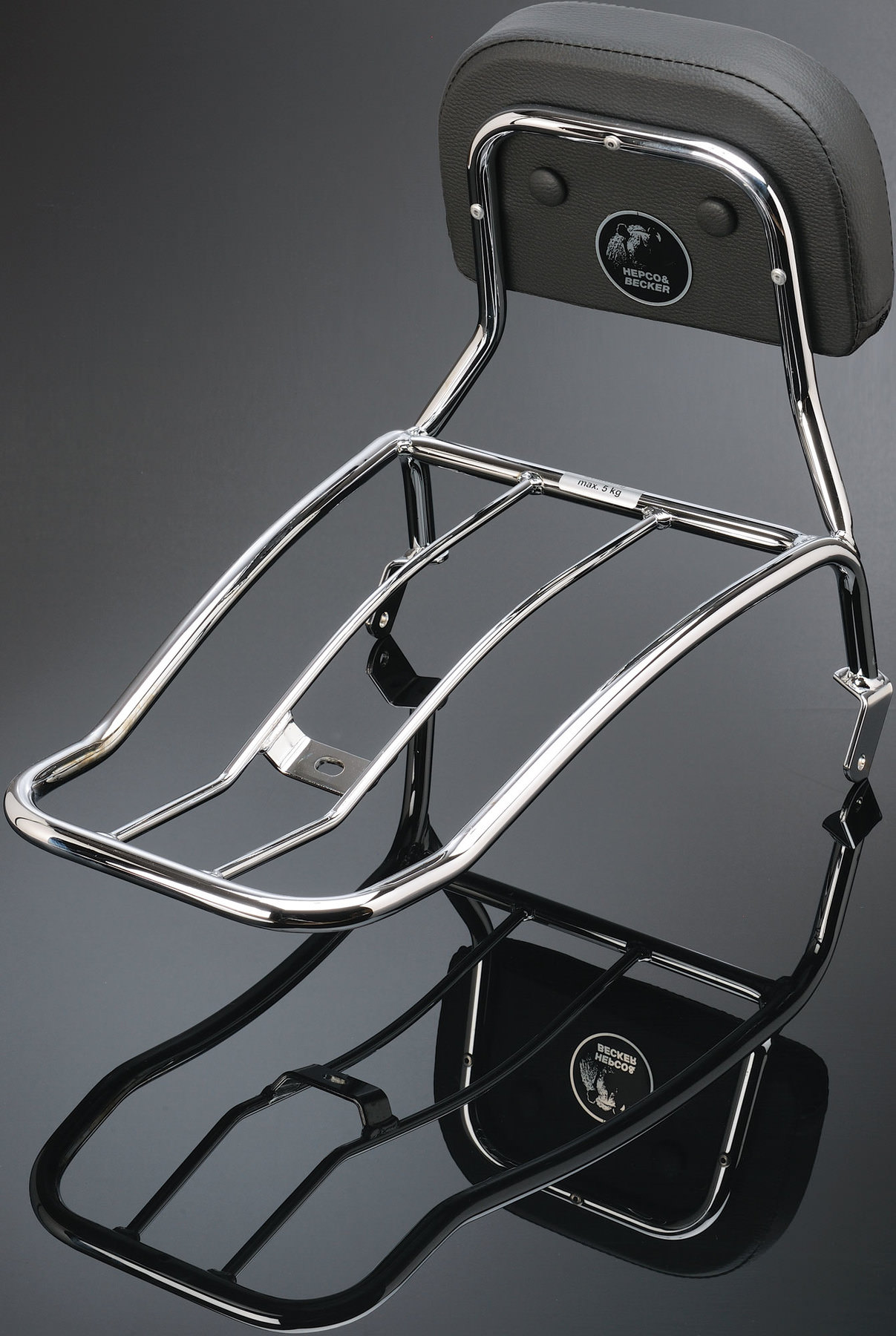 H & B Solorack With Back Rest
Unfortunately, this product is not compatible with this motorcycle.
Unfortunately, this product is not compatible with this motorcycle. You can find the right for the here: .
Free delivery on orders over €199.00
2 year return policy
Fast delivery
H & B Solorack With Back Rest
Hepco & Becker Solo Racks with back rest:

The solution for lone riders! You're guaranteed a more laid-back ride on motorbikes with a split seat if the pillion seat is replaced with this beautiful combination of Sissy Bar with back cushion and luggage rack. Available for many models.
Quality "Made in Germany".
NOTE: Solo racks are not subject to TÜV test centre approval. They neither require type approval nor have to be registered in the vehicle documents.
Manufacturer details: Hepco & Becker

Go to Hepco & Becker brand shop
Luggage systems

Motorcycle luggage and Hepco & Becker - almost perfectly synonymous. For decades, globetrotters and touring bikers have sworn by the German-produced durable products. They always rank as one of the best in comparative tests performed by the trade press when it comes to precision, weather resistance and functionality. Hepco products have long been a firm favourite in the Detlev Louis range. Due to a growing demand for racks for classic bikes, retro bikes and less popular vehicles, we have further expanded our product range and now present the entire Hepco & Becker luggage rack range for you to choose from.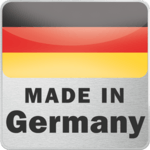 QUALITY MADE IN GERMANY!

By purchasing this item you have chosen a premium-quality product with superior German workmanship. This internationally acknowledged mark of quality means that this product is the result of efficiently coordinated development and production processes, technological expertise, continuous quality controls.
Product
Art. No.
Availability
Price
Actions
H&B SOLORACK W. BACK REST - XVS 1300 MIDN. STAR 07-
10005031

The product will be ordered from the manufacturer for you. Depending on availability, longer delivery times are also possible. We'll let you know if that's the case. You can of course cancel your delivery at any time free of charge.

Available in 7-21 days

€420.00 1
H&B SOLORACK WITH BACK - REST CHROM.VN2000 2004-10
10005177

The product will be ordered from the manufacturer for you. Depending on availability, longer delivery times are also possible. We'll let you know if that's the case. You can of course cancel your delivery at any time free of charge.

Available in 7-21 days

€420.00 1
H&B SOLORACK WITH BACK - REST, VL 800 LC/C 800
10005169

The product will be ordered from the manufacturer for you. Depending on availability, longer delivery times are also possible. We'll let you know if that's the case. You can of course cancel your delivery at any time free of charge.

Available in 7-21 days

€420.00 1
H&B SOLORACK WITH BACK - REST, VN 1600 CLASSIC
10005176

The product will be ordered from the manufacturer for you. Depending on availability, longer delivery times are also possible. We'll let you know if that's the case. You can of course cancel your delivery at any time free of charge.

Available in 7-21 days

€420.00 1
H&B SOLORACK WITH BACK - REST, VTX 1300
10005174

The item is in stock and will be delivered in 2-5 working days. Note: Stocks are updated online every hour on working days from 7 a.m. to 8 p.m., so there is a good chance that the products are available if they appear online.

Available

€420.00 1
H&B SOLORACK WITH BACK - REST, VZ 800 MARAUDER
10005084

The product will be ordered from the manufacturer for you. Depending on availability, longer delivery times are also possible. We'll let you know if that's the case. You can of course cancel your delivery at any time free of charge.

Available in 7-21 days

€420.00 1
H&B SOLORACK WITH BACK - REST, XVS 1100 DR. STAR
10005117

The item is in stock and will be delivered in 2-5 working days. Note: Stocks are updated online every hour on working days from 7 a.m. to 8 p.m., so there is a good chance that the products are available if they appear online.

Available

€450.00 1
H&B SOLORACK WITH BACK - REST, XVS 650
10005085

The product will be ordered from the manufacturer for you. Depending on availability, longer delivery times are also possible. We'll let you know if that's the case. You can of course cancel your delivery at any time free of charge.

Available in 7-21 days

€450.00 1
H&B SOLORACK WITH BACK - REST, XVS 650 CLASSIC
10005120

The product will be ordered from the manufacturer for you. Depending on availability, longer delivery times are also possible. We'll let you know if that's the case. You can of course cancel your delivery at any time free of charge.

Available in 7-21 days

€450.00 1
H&B SOLORACK WITH BACK - REST, YAM. VT 750, 04-07
10005175

The item is in stock and will be delivered in 2-5 working days. Note: Stocks are updated online every hour on working days from 7 a.m. to 8 p.m., so there is a good chance that the products are available if they appear online.

Available

€420.00 1
H&B SOLRACK WITH BACK - REST, VT 750 C2 97-
10005083

The product will be ordered from the manufacturer for you. Depending on availability, longer delivery times are also possible. We'll let you know if that's the case. You can of course cancel your delivery at any time free of charge.

Available in 7-21 days

€420.00 1
HEPCO & BECKER SOLORACK - H&B HONDA VFC 750 C 93-
10027504

The product will be ordered from the manufacturer for you. Depending on availability, longer delivery times are also possible. We'll let you know if that's the case. You can of course cancel your delivery at any time free of charge.

Available in 7-21 days

€420.00 1
HEPCO & BECKER SOLORACK - H&B VL 125/250 LC INTRUD.
10027505

The product will be ordered from the manufacturer for you. Depending on availability, longer delivery times are also possible. We'll let you know if that's the case. You can of course cancel your delivery at any time free of charge.

Available in 7-21 days

€385.00 1
HEPCO & BECKER SOLORACK - H&B XVS 125 DRAG STAR
10027506

The product will be ordered from the manufacturer for you. Depending on availability, longer delivery times are also possible. We'll let you know if that's the case. You can of course cancel your delivery at any time free of charge.

Available in 7-21 days

€385.00 1
HEPCO & BECKER SOLORACK - TRIUMPH ROCKET 3/ROAD

Important notes

The seat is not removable when the back cushion is mounted.

10027830

The product will be ordered from the manufacturer for you. Depending on availability, longer delivery times are also possible. We'll let you know if that's the case. You can of course cancel your delivery at any time free of charge.

Available in 7-21 days

€385.00 1
HEPCO&BECKER SOLO RACK - BACK CUSHION FOR VT1100C2
10005086

The product will be ordered from the manufacturer for you. Depending on availability, longer delivery times are also possible. We'll let you know if that's the case. You can of course cancel your delivery at any time free of charge.

Available in 7-21 days

€420.00 1
SOLORACK & BACK CUSHION - H+B INTR.C1500T 2013- BLK
10027509

The product will be ordered from the manufacturer for you. Depending on availability, longer delivery times are also possible. We'll let you know if that's the case. You can of course cancel your delivery at any time free of charge.

Available in 7-21 days

€420.00 1